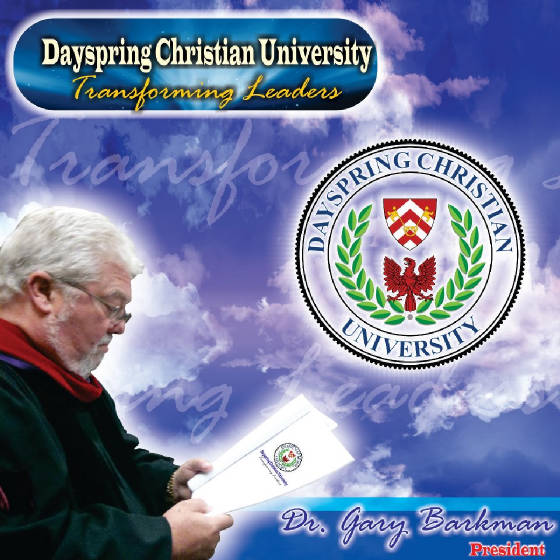 Dayspring Christian University OFFICIAL website
We may not be the prettiest website, but you can see that we have the prettiest people and we do offer NO ADMISSION FEE REGISTRATION, PRIVATE ONE ON ONE PROFESSORS AND A GRAND HISTORY OF BEING THE BEST SCHOOL OF OUR TYPE ... IN JESUS NAME
Graduating Class with School leadership 2018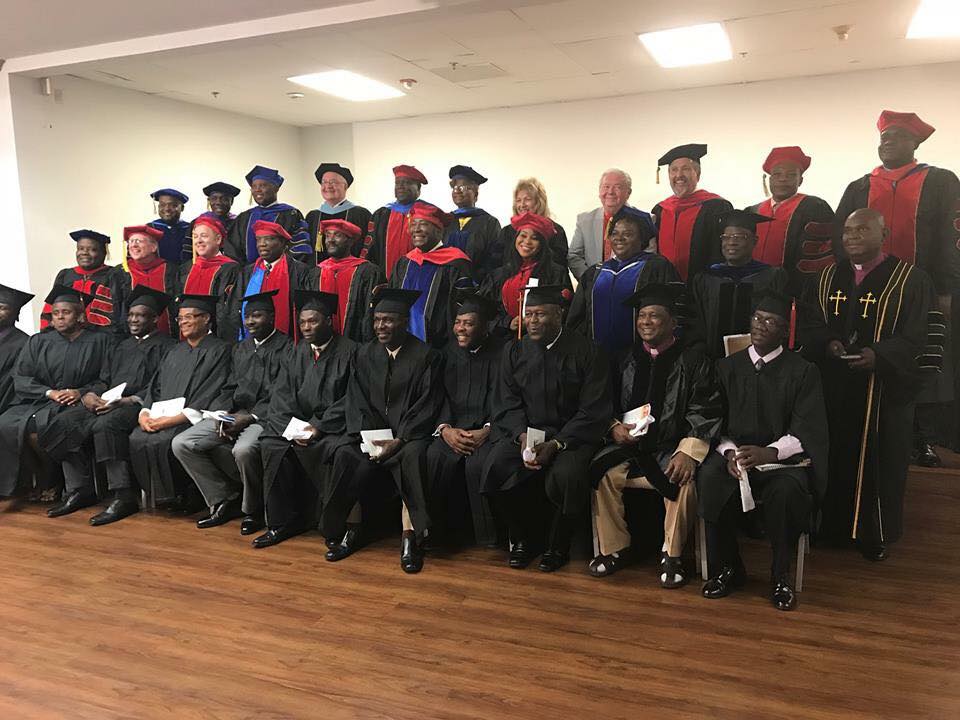 You should be a part of this great University next year!!!

YOU MAY PAY YOUR TUITION AT THIS TERMINAL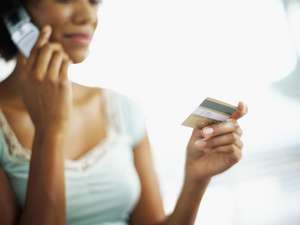 OR CALL DWANA AT 601-320-6704 FOR ASSISTANCE
Click here to go to the payment link at AACT. Scroll down and make your payment at the AACT webpage ... Or call Dwana at 601-320-6704 for assistance.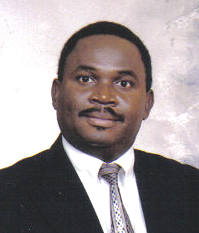 Dr. Denis Francois, Chancellor, with offices in Florida
Dear Students & Friends,

Welcome to the wonderful family of Dayspring Christian University. Please allow me to share a few thoughts and highlights about this extraordinary school.

The Vision:
I remember precisely when I began hearing God speak about the vision of DCU. Starting as a seemingly insignificant spark, this vision grew for some months and by the end of summer, 2000 it had grown into a burning flame. It was during this year that we went into action. Adding to our busy ministry and walking in faith, we began to see the picture unfold. This vision has became very important to AACT, of which Dayspring Christian University has become a very integral part.

The University:
We have a genuine burden for ministers, Pastoral and Christian counselors, church workers and everyday Christians who desire more education in the field of Christian Counseling, Ministry and Theology. Because of time constraints, inconvenience, or financial difficulties, many cannot attend a traditional resident Bible institute or seminary. Recognizing these constraints, we now offer affordable, nonresident, and hopefully soon, some limited resident training in all of the fields listed. Our dream seems at times difficult fo fulfill. Nevertheless, as always, each year God is providing the solution. Our objective for you is now a reality through Dayspring Christian University.

From our very small beginnings we have grown until we now have students from the United States and Canada. Our Lord has also been faithful to send God fearing people, loving and faithful men and women to become a part of the faculty of this great venture. I cannot thank Him enough for the quality workers He has placed alongside us as our co-laborers in the execution of this complex task.
Denis Francois, Ph.D.
Chancellor of the University
CLICK ON THE PICTURE TO GO TO THE NEW DEGREES PAGE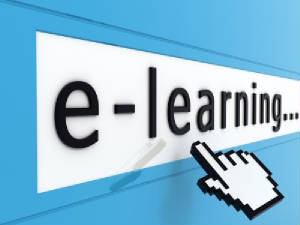 CLICK ON THE PICTURE TO GO TO THE NEW DEGREES PAGE
NEW DEGREES OFFERED BY DCU – NOW
Effective immediately, Dayspring Christian University, St. Francisville, Louisiana, has begun to offer 3 new degree sets. DCU will begin to offer classes immediately for these new degrees. Please see the list of new offerings. DCU consortium schools may begin to offer the several degrees after approval from the AACT Resource office in Mississippi.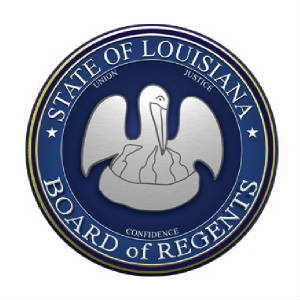 Dayspring Christian University is registered with the State of Louisiana as a not for profit University issuing only religious / Christian degrees ... Recognized and in good standing. You may check our Louisiana state registration by calling the DCU / AACT office and ask for the phone number or email address. We are happy for you to check us out. At your request we would be happy to email attach a copy of our registration letter.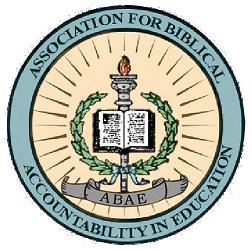 Dayspring Christian University is a member of the
Association of Biblical Accountability in Christian Education
DCU is an Accredited Academic Instution of the
American Association of Christian Therapists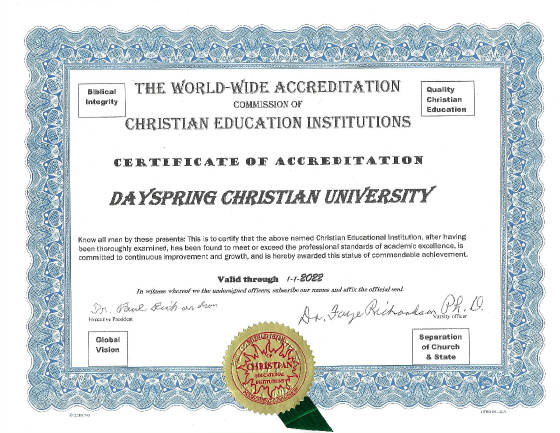 Dayspring Christian University is accredited by the
World Wide Accreditation Commission of Christian Education Institutions.
You may check our accreditation by calling the DCU / AACT office and ask for the phone number or email address. We are happy for you to check us out. At your request we would be happy to email attach a copy of our certificate.
ARTICLES OF FAITH
We Believe...
...there is one God eternally existing and manifesting Himself to us in three persons -- Father, Son and Holy Spirit.
...Jesus Christ is true God and true man. He is our Lord and Savior
...the Holy Spirit is a divine person, sent to indwell, guide, teach and empower the believer, and convince the world of sin, of righteousness and of judgment.
...the Old and New Testaments, inerrant as originally given, were inspired by God and are sufficient for faith and practice.
...Where the Scriptures speak, we speak; where the Scriptures are silent, we are silent.
...the church consists of all those who believe on the Lord Jesus Christ, are redeemed through His blood and are born again of the Holy Spirit.
...the local church is a body of believers in Christ who are joined together for the worship of God, for prayer, fellowship, the proclamation of the gospel, and the observance of the ordinances of baptism and the Lord's Supper.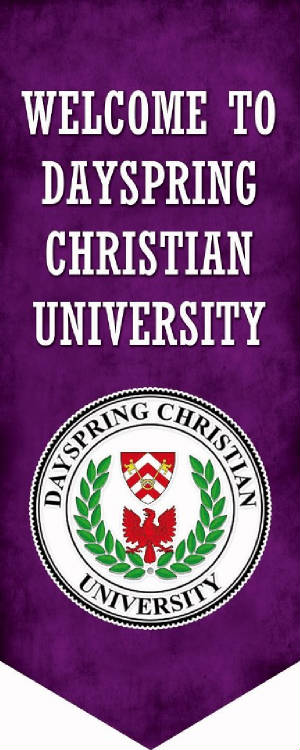 A Letter to the DCU Student Body
Defining our Purpose:

International College of Christian Therapy was founded for the purpose of making a good, Biblically oriented education, specifically directed toward the Christian Counseling field, available to pastors, Christian counselors, and Christian workers. Later the Christian Ministry Institute was founded to train our own Ministers in the fields of Theology and Ministry.
During our last restructure It was determined by the AACT Board of Directors that we should combine the two schools. Out of that merger came the Institute of Theology & Christian Therapy. We look forward to a brighter future because of our merger.
In 2007 Dr. Gary Barkman, the President of the ITCT met with Dr. Denis Francois who was teaching students at a local teaching center in Ft. Lauderdale, Florida. A union of the teaching center and the Institute took place with Dr. Barkman speaking at the Center's graduation in 2007.
In 2008 and 2009 there was continual growth of the Institute and the Teaching Center. Other small schools joined the Institute... forming a consortium of schools which determined to work together. Due to the growth over the last two years it has been determined that the Institute should upgrade itself to become Dayspring Christian University. Now a new future in Education for the AACT and the ECC begins...
Dayspring Christian University operates as a nonprofit institution. Students are charged no more than necessary to provide the appropriate educational services of distance learning. Due to changing economic conditions, the University reserves the right to revise tuition costs as deemed necessary. However, every effort is made to keep the cost as low as possible. DCU offers interest-free payment plans, but does not participate in federal financial aid programs.

A degree from Dayspring Christian University is not easily obtained. It is true that nothing worthwhile comes easy. You will be required to work hard and discipline yourself to earn a degree with DCU.

When you have completed the earned your degree you will have gained knowledge and wisdom necessary to offer Christ centered counseling. You will then be better equipped to carry out the commission the Lord has given you.
Nancy Mason Spillman, Ph.D.
Vice President, Campus Care
· Education is not one size fits all.
We put students first and focus on your individual needs.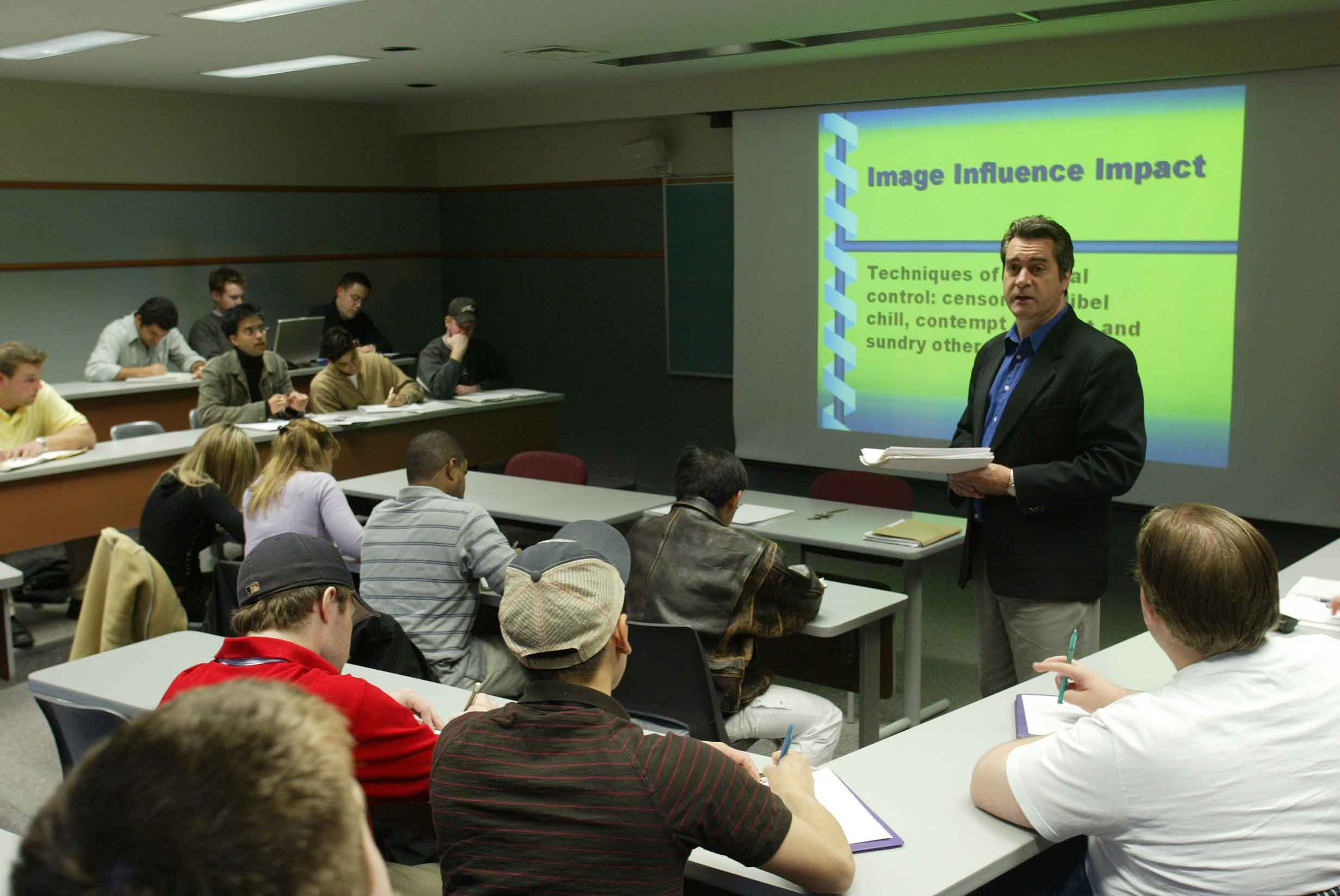 Call or fill out the form on the contact page today and ask for an ECatalog or EBrochure from Dayspring Christian University or click below and download the current DCU catalog