Dayspring Christian University is continuing to expand its educational offerings…You will soon see more like the following added to the already generous offering of DCU and the ITCT.
We will soon be offering courses that will compare Theology vs. Religious Interpretation - A class that studies Theology emphasizing the differences in denominational and religious teaching as opposed to sound bible exegesis and interpretation. This will be a part of the Education, Ministry, and Theology degrees…
There is not enough prayer in our ministries… So we will be starting courses like, Relationship Prayer – Where we learn the power of prayer not based on formulas, but on our right standing with God through His free gift of righteousness. We will study and learn our powerful position with God when we break through performance based Christianity and enter into a close and personal relationship with God.
Principle of Parenting or Parenting for families… Courses like this one will be added to the Psychology, Therapy, and Counseling degrees
The following subjects and courses will be added to degrees and new degrees will be created so that our ministers can truly learn how to do effective ministry… When you graduate from DCU and any other school in the Consortium…YOU WILL KNOW WHAT YOU ARE DOING!!! Below are some of the following courses and degrees to be offered…

Spiritual Warfare Courses and Discipleship Development Programs
Christian Administration and Communication Studies Programs
Fitness & Sports Ministry Programs
Music Theory courses and Urban ministry program
APOLOGETICS Programs and Missions and Evangelism Programs
Religious Literature Programs and Intercultural programs
Historical Theology programs
Religion studies and Biblical languages programs


Leadership training is very much needed so we will create "Leadership Development" training courses for Conferences, Seminars & Workshops with churches and business U.S and Africa countries.
Check back in the next several weeks and by the end of each year you will see a new standard for education and ministry.

DCU And The AACT Announce Nine New Degrees*
The American Association of Christian Therapists, the AACT, through Dayspring Christian University now offers nine new degrees in three new disciplines. These are Biblical Psychotherapy, Christian Life Coaching, and Spiritual Direction.They are;
Master of Biblical Psychotherapy (42 Credit Hours)
Doctor of Biblical Psychotherapy (44 [practice] and 57 [teaching] Credit Hours)
Doctor of Philosophy in Biblical Psychotherapy (67 Credit Hours)
Master of Christian Life Coaching (42 Credit Hours)
Doctor of Christian Life Coaching (44 Credit Hours)
Doctor of Philosophy in Christian Life Coaching (57 Credit Hours)
Master of Spiritual Direction (42 Credit Hours)
Doctor of Spiritual Direction (44 Credit Hours)
Doctor of Philosophy in Spiritual Direction (57 Credit Hours)
Call the AACT or the DCU for more details.
* * * * * * *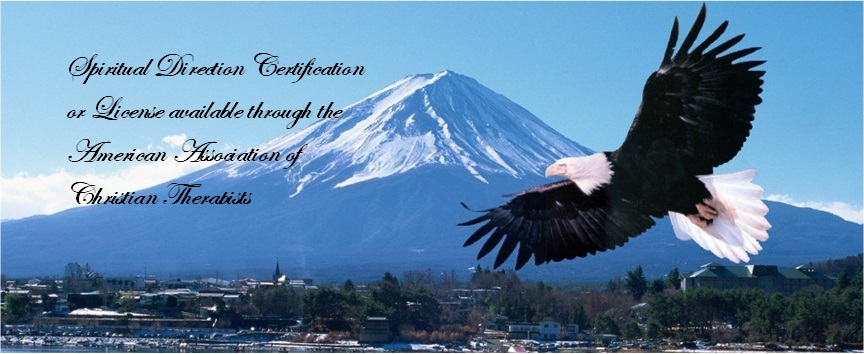 Spiritual direction is the practice of being with people as they attempt to deepen their relationship with the divine, or to learn and grow in their own personal spirituality. The person seeking direction shares stories of his or her encounters of the divine, or how he or she is experiencing spiritual issues. The director listens and asks questions to assist the directee in his or her process of reflection and spiritual growth. Spiritual direction develops a deeper relationship with the spiritual aspect of being human. It is not psychotherapy, counseling, or financial planning.
While there is some degree of variability, there are primarily two forms of spiritual direction: retreat direction and regular direction. They differ largely in the frequency of meeting and in the intensity of reflection. If the directee is on a retreat (lasting a weekend, a week or even 40 days), he or she will generally meet with their director on a daily basis for one hour. During these daily meetings, exercises or spiritual disciplines such as lectio divina are given to the directee as fodder to continue his or her spiritual growth. Regular direction involves a one to two hour meeting every four to eight weeks, and thus is slightly less intense than retreat direction, although spiritual exercises and disciplines are often given for the directee to attempt between meetings.

Within Christianity, spiritual direction has its roots in the Early Christianity. The gospels describe Jesus serving as a mentor to his disciples. Additionally, Acts of the Apostles Chapter 9 describes Ananias helping Paul of Tarsus to grow in his newfound experience of Christianity. Likewise, several of the Pauline epistles describe Paul mentoring both Timothy and Titus among others. Tradition tells that John the Evangelist tutored Polycarp, the second-century bishop of Smyrna.
Because of the nature of spiritual direction, effective preparation for this ministry requires both extensive professional training and distinctive personal qualities. The Degrees in Spiritual Direction (MSD, DSD, Ph.D. SD), therefore, are built on selective admission requirements and also on a progressive evaluation of candidates. The process of preparation is at the same time a process of discernment on the part of the candidates together with the faculty, concerning the future direction of their ministry. An evaluation of each candidate's aptitude for spiritual direction occurs at the end of each year. Those who do not receive satisfactory evaluation, or those who do not wish to pursue the full ministry of spiritual direction, may complete the Certificate in Faith Companioning.
The Degree/s in Spiritual Direction is/are for women and men interested in pursuing the ministry of spiritual direction. The program is designed for those first discerning a potential involvement in this ministry as well as experienced spiritual directors who seek ongoing professional development. The program combines courses in theological studies with a transformative method of preparation for minstry. Candidates are expected to have considerable life experience and high level of maturity. Candidates bring a capacity for genuine self-awareness to a process of supervision.

Courses for Spiritual Directors…
The curriculum for the Certificate in Spiritual Direction includes 18 credit hours plus three practicums. The remainder of the credits needed shall be taken from the Theology and Bible curriculum offered by DCU
Spiritual Direction Praxis Core (9 hours)
Foundations of Spiritual Direction
Basic Skills for Spiritual Direction Practitioners
Advanced Skills for Spiritual Directors
Spiritual Theology Core (9 hours)
History of Spirituality
Spirituality and Wellness
Holistic Wellness
Christian Mystical Traditions
Personal Spirituality and the Theology of Experience
Spiritual Direction Practicum (3 hours)
Practicum (1 hour)
Practicum (1 hour)
Practicum (1 hour)
All practicums will be specifically designated at the time of the class.
Doctoral level study will be created with Professor, staff and student interaction. Application of the Master's level courses will be a part of the Doctoral Study. Or if one has a Master's degree in another discipline the core courses will be implemented into the Doctoral programs.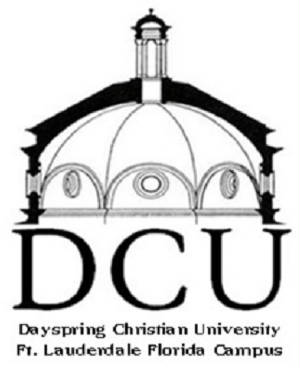 Training for becoming a
Christian Life Coach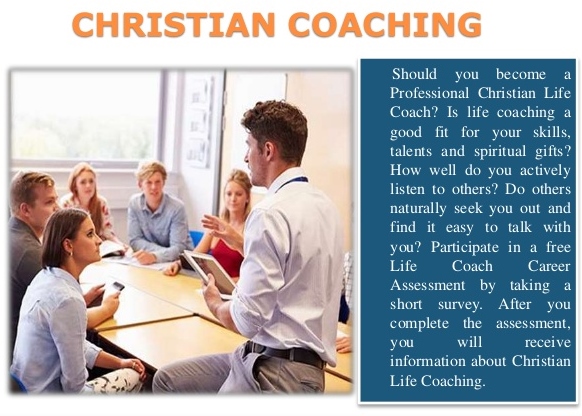 The Degrees in Christian Life Coaching
Coaching refers to the activity of a coach in developing the abilities of coachees or clients. Coaching tends to focus on the achievement by coachees of a goal or specific skill. Methodologies for coaching are positioned away from the directive or the facilitative, and rest on accompanying clients within a dialogue that will allow emerging patterns and solutions to surface. Coaching lies out of the scale between mentoring and training on one end, and psychotherapy and counseling at the other.
There are many applications of coaching ranging from sport, to business, to niches such as divorce or motivational speaking. Sessions may be one-on-one either or in a group setting, in-person or over the telephone, or by mail, or via IRC. It may include supervised practice such as in shadow coaching, and often in team or organizational coaching. Team coaching also applies to structured systems in organizations much like in sports.
Today, Christian Coaching is a recognized discipline used by many professionals engaged in Christian and Pastoral counseling, focused on achieving results. However, as a distinct profession, it is relatively new (since 1990) and self-regulating (except for international professional associations). No independent supervisory board evaluates most practicing coaches or Christian Life Coaches.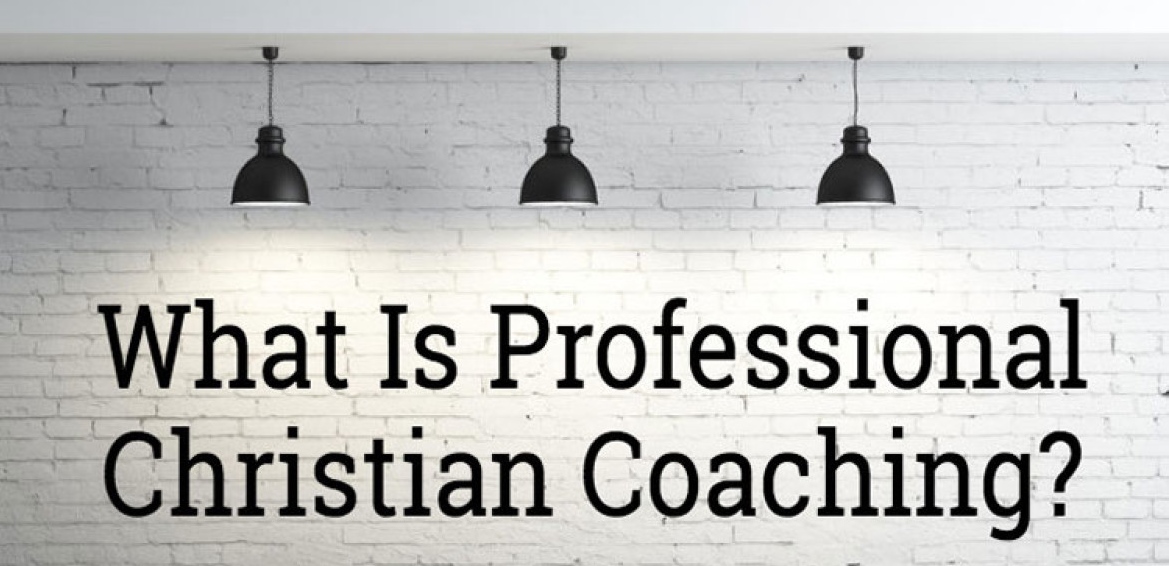 Courses
Achievement oriented learning
Holistic approach to living
Dis-Creation Discovery Information
Multi-Sensory Coaching Method Information
Training Techniques will help you use your innate powers
Learning Christ centered Life Coaching
Scriptural application to Life Coaching
Other courses in Christian and Pastoral Counseling may be applicable to the completion of this degree. These are in the DCU Catalog and on the DCU Website.