Our admissions process led to a reputation as a leading academic institution.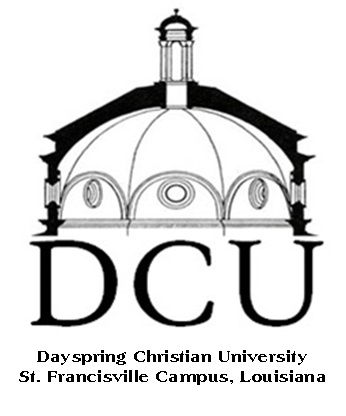 Applicants should complete the application received in the mail, taken from a catalog, or printed from this site and then submit the following items to this office:

1. A completed application form.
There is NOT an application fee
2. Official transcripts from any high school, post-secondary school, college, university, technical or similar school previously attended can be sent to the DCU Louisiana Campus at St. Francisville or DCU Admissions Office, which is at the AACT Processing and Support Center. Applicants must have (1) earned a high school diploma, a General Education Diploma (GED), or similar certificate in order to apply and send a copy to the DCU/AACT Registrar's Office.

3. A CURRENT PHOTOGRAPH.

Acceptance Procedures

DCU and the AACT reserve the right to reject any applicant for any reason it deems justifiable. All questions about application, admissions, enrollment, or credit accumulation should be directed via the email link below, or the postal address, to:
DayspringChristianUniversity@yahoo.com
or
AACT/DCU Processing Center
Processing Center Address:

AACT Processing Center
P.O. Box 3634
Brookhaven, Mississippi 39603
DCU Louisiana Campus
P.O. Box
St. Francisville, LA

Please allow at least fifteen (15) business days for the office to respond to any matter.
Although the AACT Headquarters gives support for the school, and mail is sent to the AACT Office, Dayspring Christian University is not located in Mississippi. The Main campus is located in St. Francisville, Louisiana. There are no school activities in Mississippi except for needed administrative support by staff members in the AACT office in Brookhaven, Mississippi.
The Dayspring Christian University International Office is also housed at the Campus in St. Francisville, LA and in the office of the American Association of Christian Therapists' headquarters office in Brookhaven, Mississippi. All school activities are handled through the Campus in St. Francisville, LA By Dr. Nancy Spillman. Many students will study online from various locations in the United States, Europe, Africa, India, and other countries of the world... Graduation is each June in Ft. Lauderdale at the El Palacio Hotel or if the number is large enough in St. Francisville, LA. All students, online and those from the main campus and various teaching centers throughout the world will graduate in June at Ft. Lauderdale, Florida or in St. Francisville, Louisiana.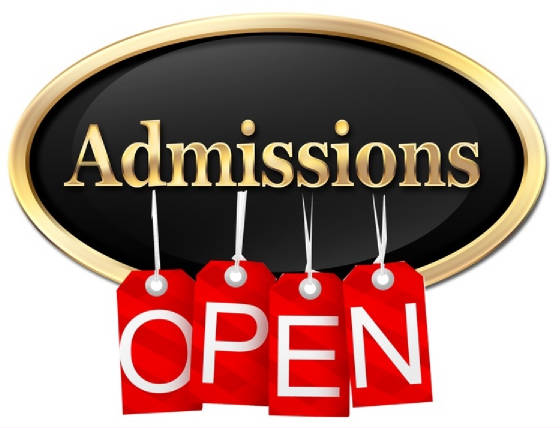 NON DISCRIMINATORY POLICY
Dayspring Christian University adheres to consistent screening policies pertinent to its mission and call. However, it does not discriminate on the basis of gender, race, color, age, national or ethnic origin in the administration of its educational policies, admissions policies, or college administered programs. Admitted students are privileged to enjoy all programs, activities and freedoms generally made available to the students at the University.

TRANSFER CREDITS
Students transferring from another school or college to the University will be permitted to transfer pertinent courses into their degree program at DCU. It is the policy of the University that for graduation purposes, a minimum of 20 credits shall be matriculated at DCU. Units of credit may be acceptable based upon the following criteria:
Transferable courses must be of a 2.0 or C grade level.
Courses transferred from a non-college or non-accredited source must meet the University's Standards of Transferability obtained from the Office of Academic Affairs.
Church adult education classes may be acceptable to the extent that the churches provide documentary evidence of meeting standards of transferability.

Life experience, external study, or field study units of credit may be accepted for undergraduate degrees if proper documentation is sent to DCU.
A transcript or transcripts must be sent with the application for proper credit toward receiving transfer credits.. It is the responsibility of the student to have the official transcript sent to the University.
Units of credit may be allowed for courses completed at Military Service Schools.
The University will issue all diplomas, Associate, and Bachelor degrees as well as all Master's and Doctoral degrees. . Honorary degrees will also be issued from the University. .

Submit your application today . . .
THERE IS NOT AN APPLICATION FEE!!!

All Degrees - $69.95 per Credit or Semister Hour
Graduation Fee, each degree - $95.00
PAYMENT PLAN

Tuition is kept low to make affordable the pursuit of an advanced degree. Our objective is to offer an opportunity for personal improvement and to promote advancement in the field of Christian Counseling.
First Payment with signed contract.
Monthly payments from $60.00

Students paying in full receive a 20%+ discount from their tuition. Other discounts may also be available.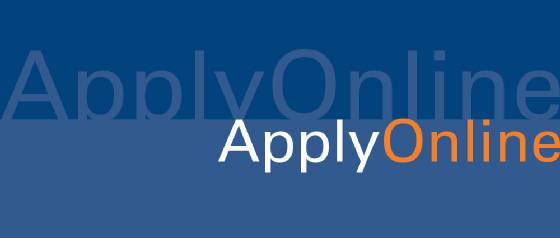 PAYMENT POLICY
Students are to adhere to the payment plan. Immediately contact the business office if there are any difficulties in adhering to the plan. Students owing the school money will not be allowed to:

1. Register for subsequent credit classes until all bills are paid in full.
2. Receive their diploma/degree and participate in the graduation ceremony.

LATE FEES

Students electing to pay for their coursework on a monthly basis will be charged a $25 late fee if the tuition payment is not received in our offices by the 10th day of the month.
Applicants who do not return their contractual agreements on or before the contract date will be charged a $50 late fee before the applicant will be admitted to the degree program. (Note: Repeated late payments and/ or failure to pay on a student contract may adversely affect your credit rating.

REFUND POLICY
It is the students responsibility to notify the University, in writing by registered mail, when officially withdrawing from a degree program. Refunds are determined from the official date of withdrawal (as determined by the date of receipt of the registered letter) as follows:

100% if WD is before issuance of coursework
75% if WD is within 30 days receipt and acceptance of the proposal sent to the student.
50% if WD is between 30-45 days receipt and acceptance of the proposal sent to the student.
25% if WD is between 45-60 days receipt and acceptance of the proposal sent to the student.
0% if WD is after 60 days receipt and acceptance of the proposal sent to the student.
You will not be allowed to withdraw from the contractual agreement after 90 days of enrollment.