(The Apostolic Episcopal Communion & Fellowship is in no way attached to the Apostolic Episcopal Church and is not a part of the AEC in any way.)
My President...hereto attached are picture reporting today's activity in Somerset West South Cape Town where I presented documents to the Vice President of NWMDUI, Dr Christo Nel...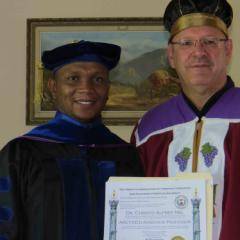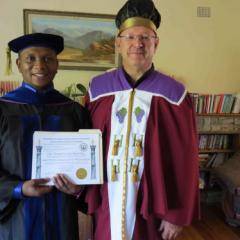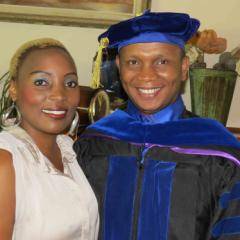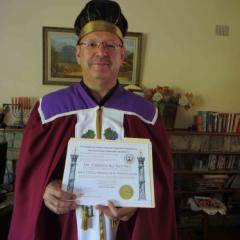 Vice President for Southern Africa Representation, Dr. Godwin Booysen sets up The Western Cape Campus for Continual Education as an Accredited Academic Institution of the American Association of Christian Therapists. Petrus Jurgens Truter is the President of the School. They are accredited because their cirriculum fits the guidelines of the AACT for training pastors to do Christian Counseling. Western Cape Campus for Continued Education since its inception in 2009 to date had: 190 students enrolled, 51 obtained the degree B.Th, 17 B.Th Hons, 3 M.Th, 3 D.Th, 3 Higher Diplomas, Totaling 77 Qualifications.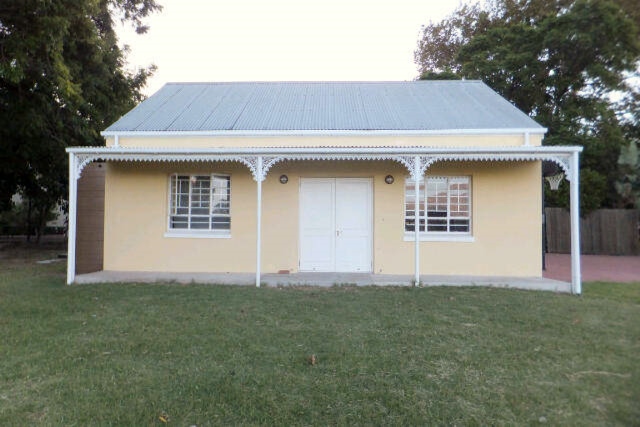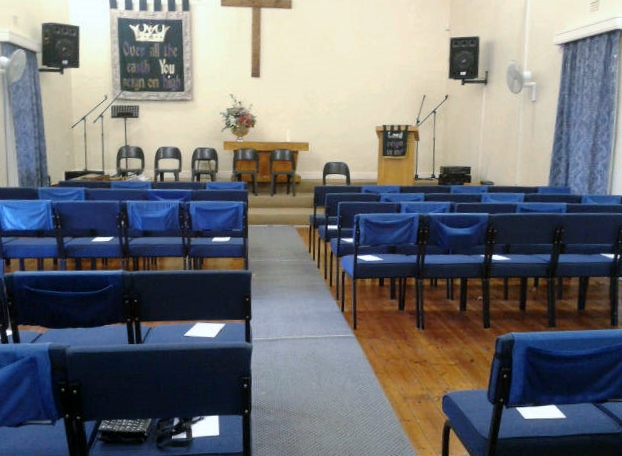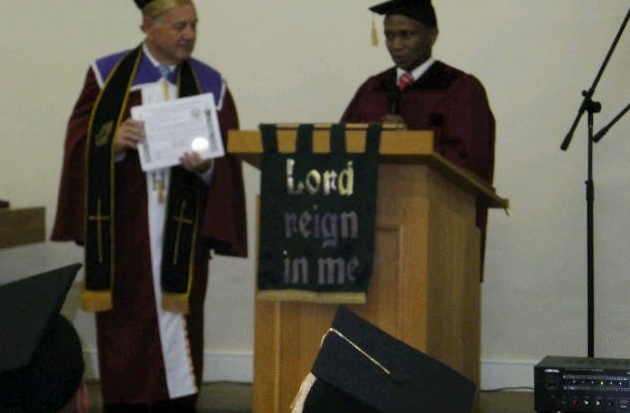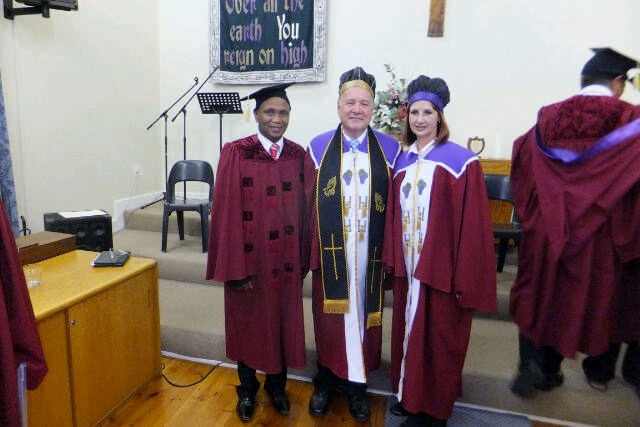 Here I have attached pictures of myself presenting ordination certificate to Pastor Jean Baptiste Kabongo at his local church LOREFEM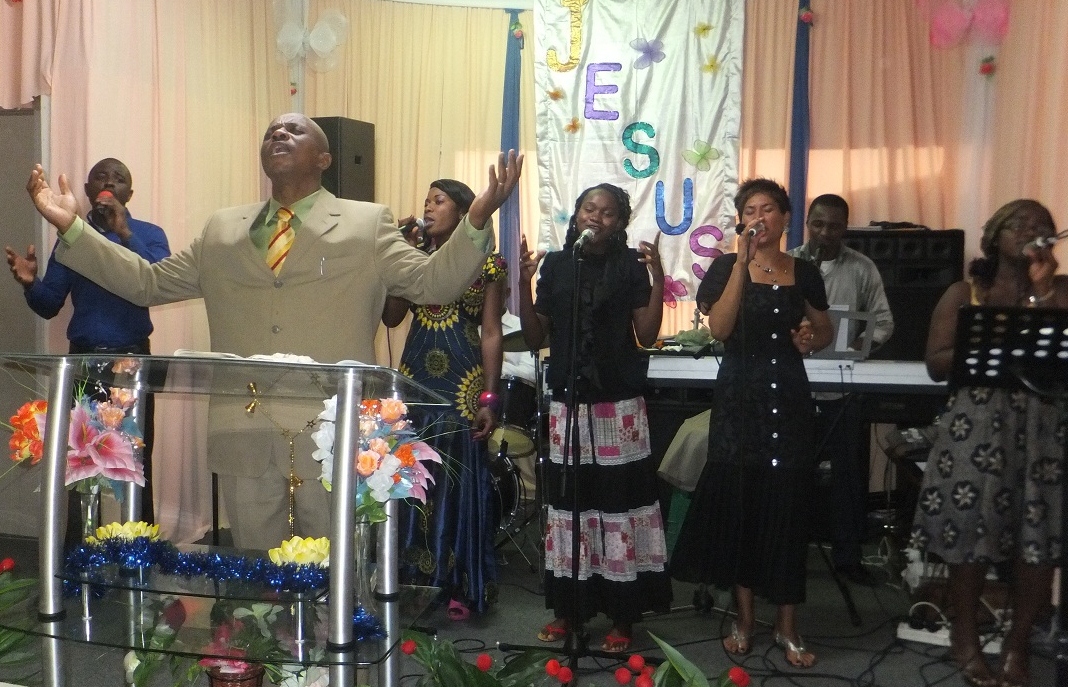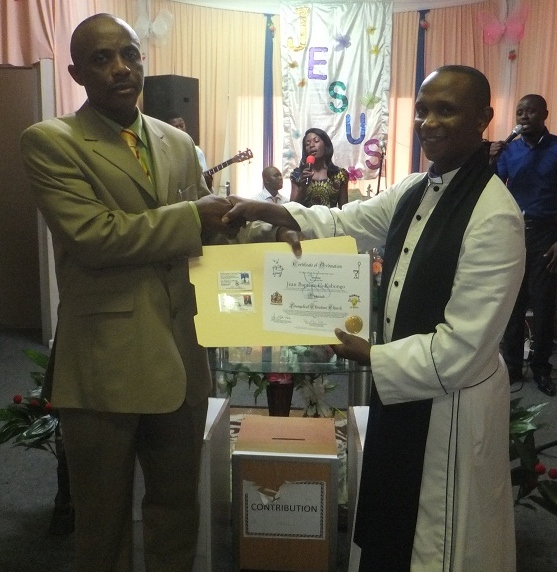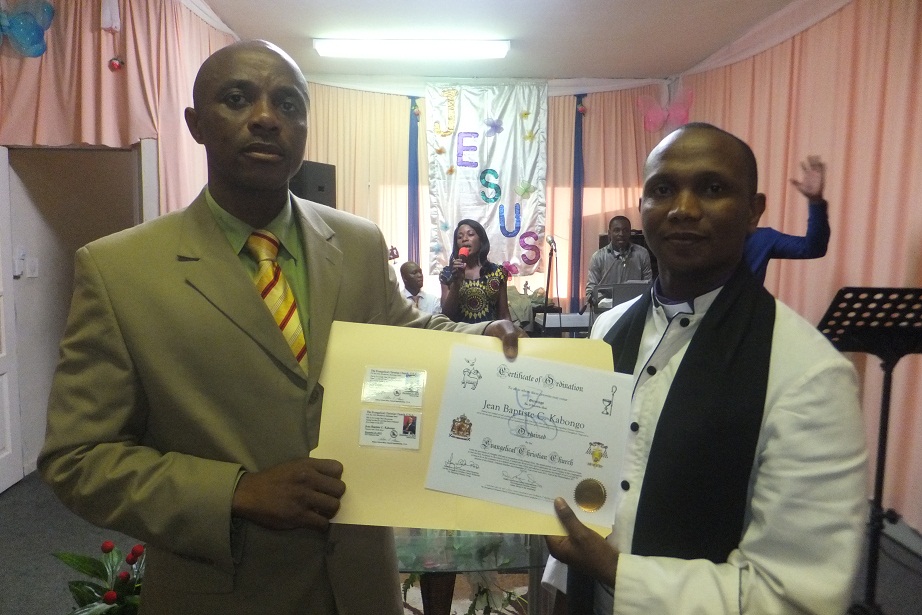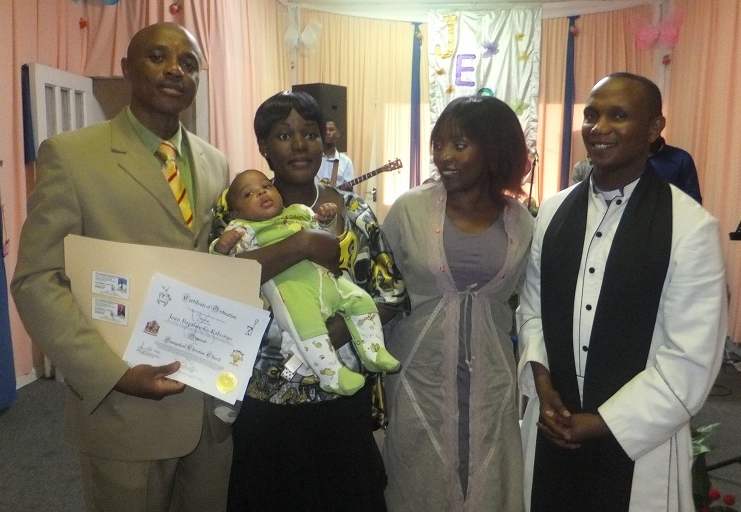 The sending off of Dr Henry Meyer to Graduate at DCU; I was at this church where he fellowships, as a Representative of ECC/DMI and DCU/AACT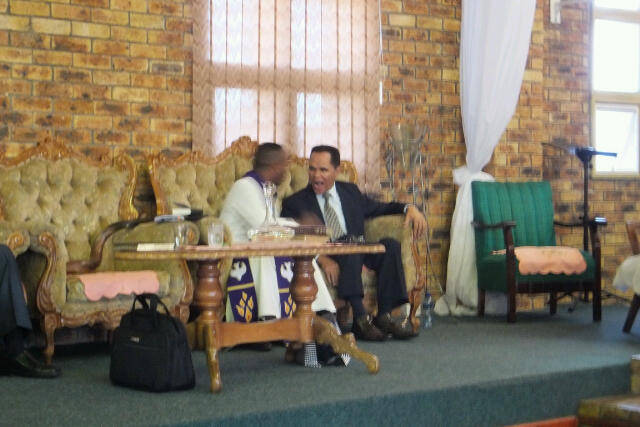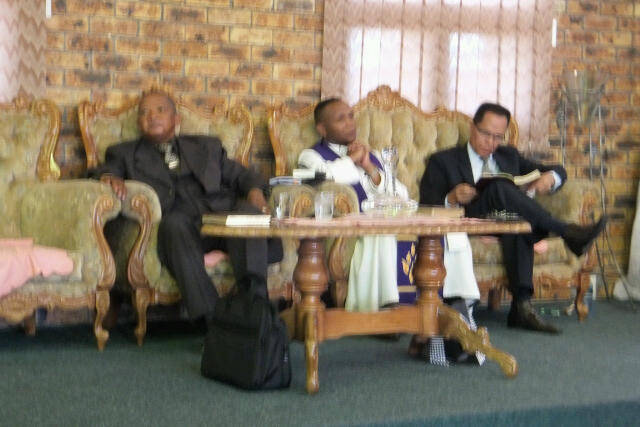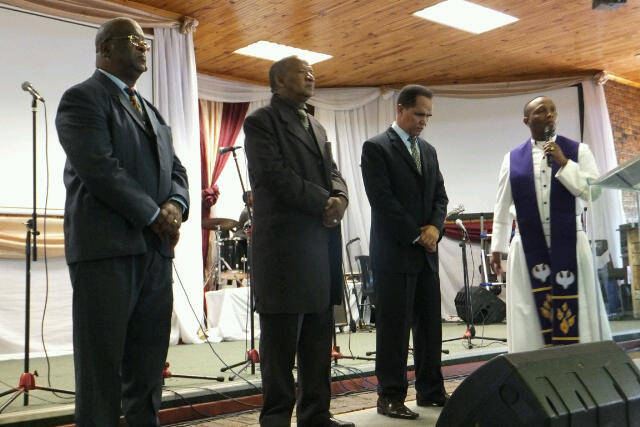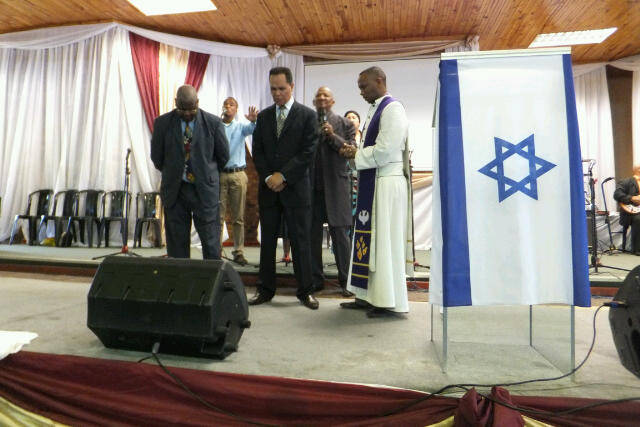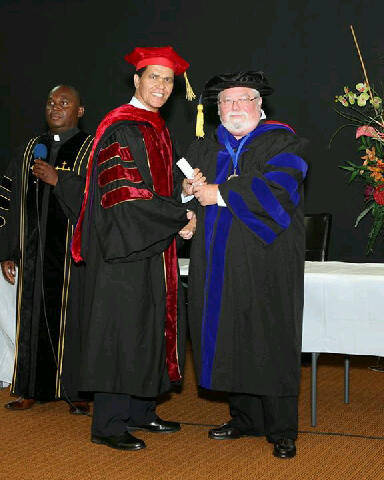 .
Pictures of Archbishop Symeon preaching as a key-note guest at a Conference