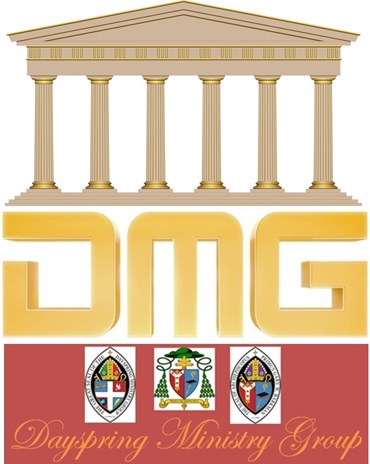 Greetings to all... here the Dayspring Ministry Group is stating our understanding concerning God's call to men and to women. The DMG teaches that the scripture states that what Paul was sharing was information for Husbands and Wives... If you are interested in further comments please send us an email to
aactonline@yahoo.com
. We welcome your response to our interpretation of scripture. We teach that women are called equally as are men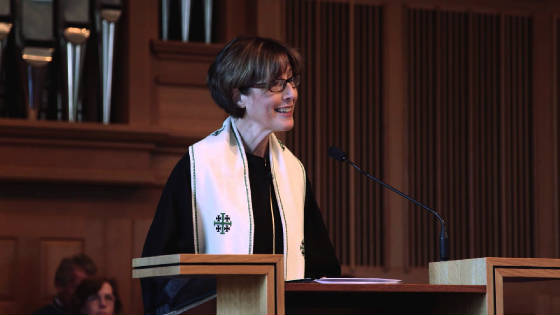 Here are Conferences from 2004 through 2010
Conference 2008 in Ft. Lauderdale Florida
Dr. Malcolm Patterson, Dr. Barbara Jones, Dr. Barkman, Dr. Denis Francois, Dr. Wober, Dr. Ogbu
General Conference 2007... Dr. Barkman, President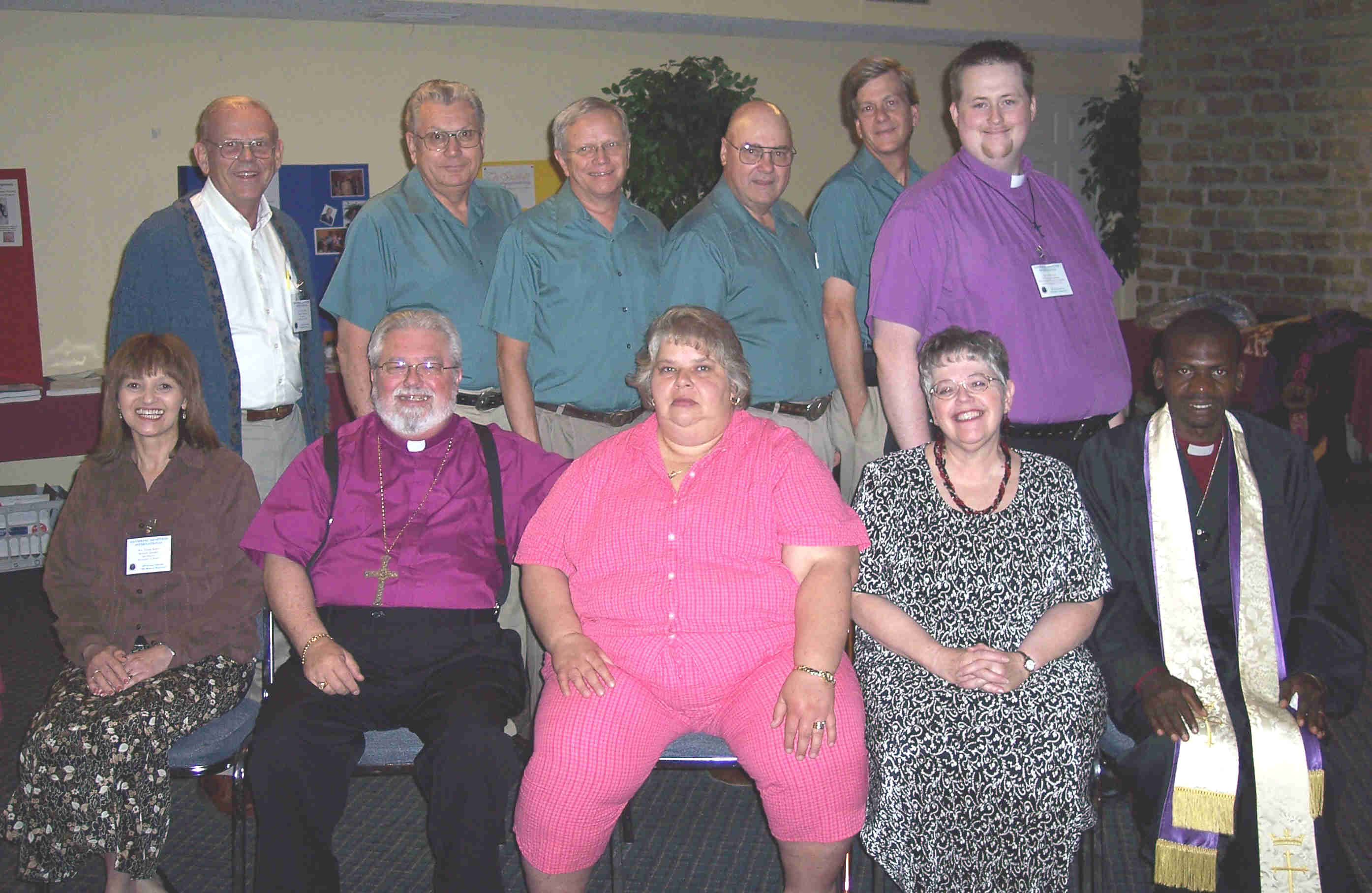 of DMI with some of those who participated in the Conference
Dr. Barkman with DMI Officials and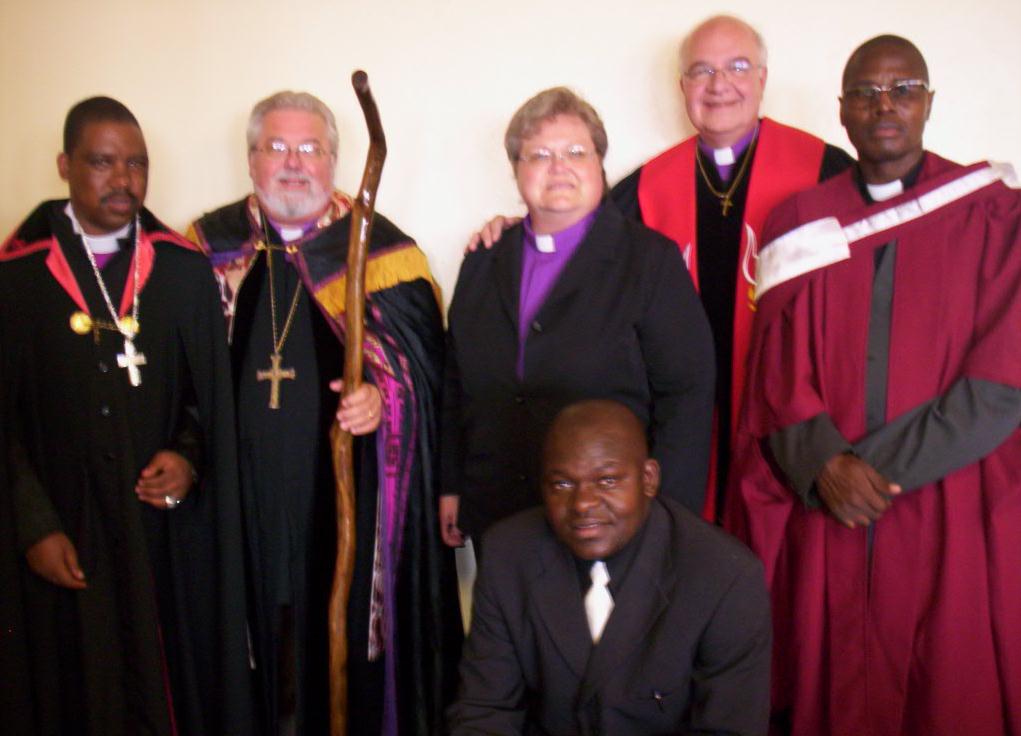 Special guests from the east and west coast and from South Africa. . . General Conference 2006
ECC Elders and AACT Board Members with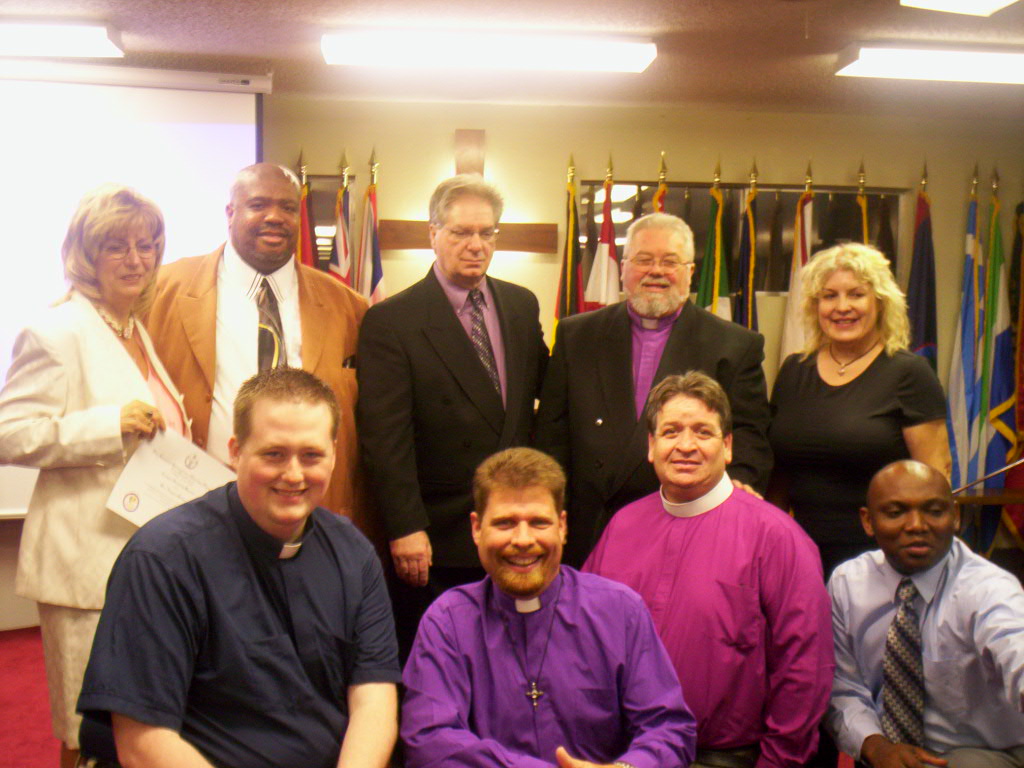 Dr. Gary Barkman, President of DMI . . . General Conference 2005
Elders at General Conference 2004 ... The first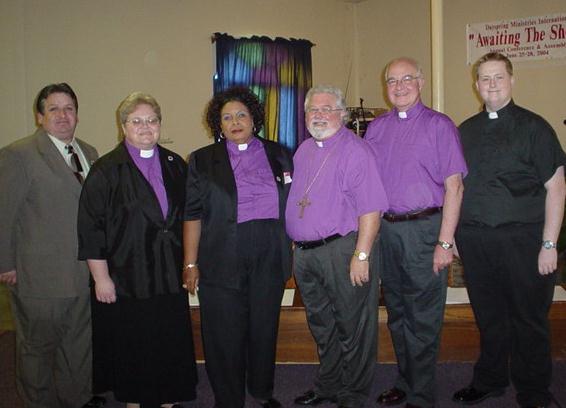 meeting of new leaders... An exciting time in the early life of DMI & the ECC
The Arkansas Meetings were our first General Conf.
Here are Bishops King and Barkman at the very frist service of The ECC under Dr. Barkman, March 2003
Pictured here is Provincial Bishop Dr. Ralph Long
with Bishop Godwin Booysen. These pics were taken at a recent Crusade in OCT 2011 (click)
Dr. Gary Howell,T.M.D., D.D., Mighty Warriors

University Provost... He will be teaching on Theopathic counseling at the 2012 Gen. Conference
Dr. Howell is a member of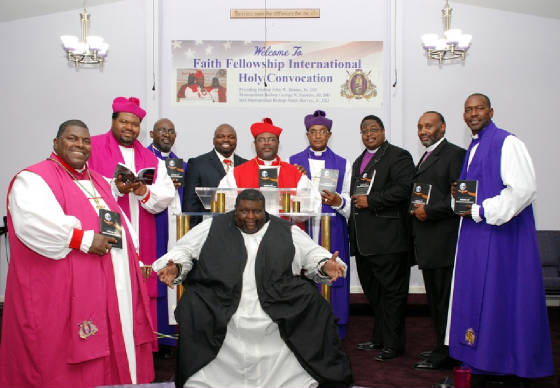 Faith Fellowship International
General Conference and Assembly 2010 ... 3 Bishops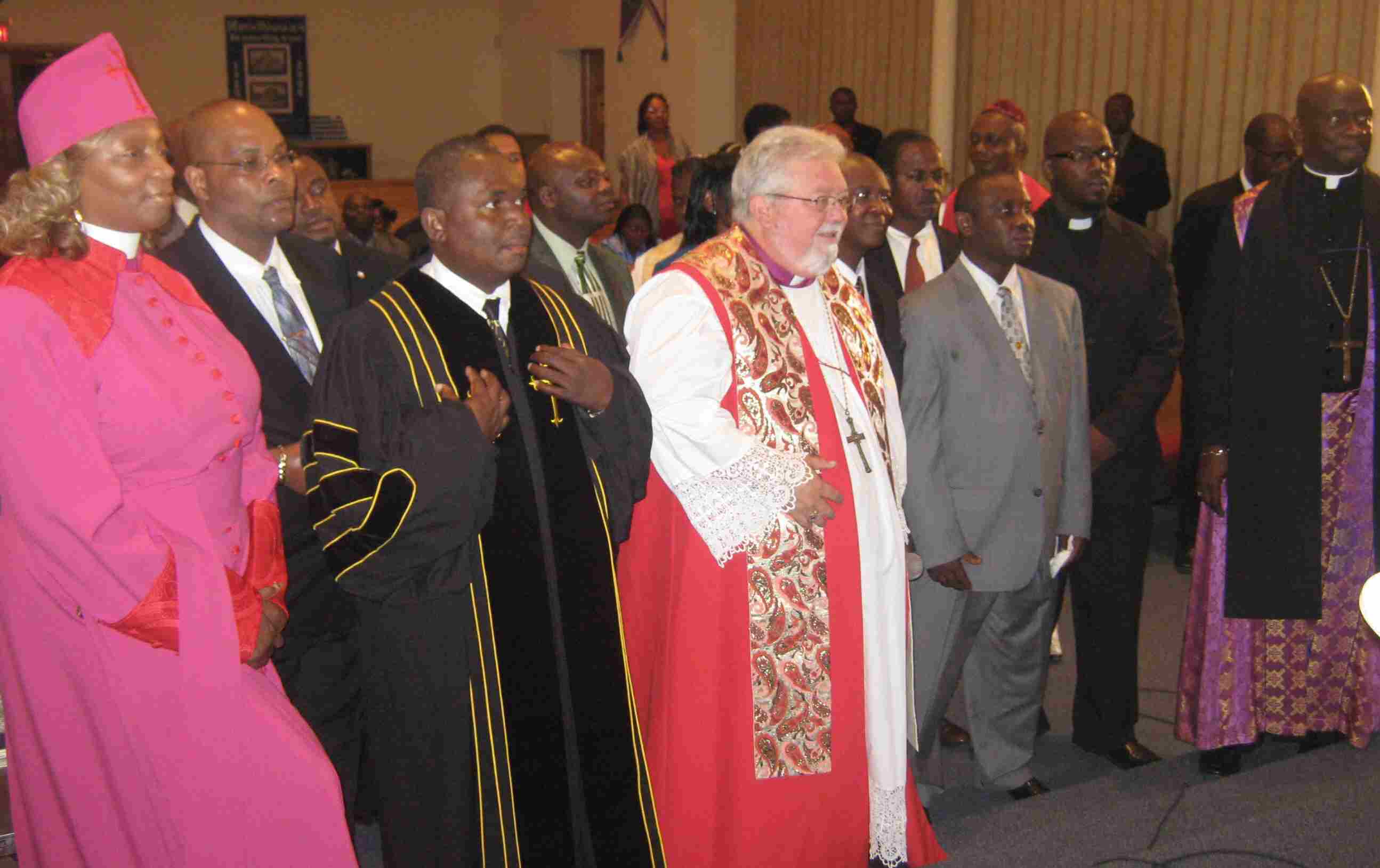 ordained, 10 ministers ordained... 52 graduated from DCU and other Consortium Schools (click)
(click) General Conference 2009, We consecrated 4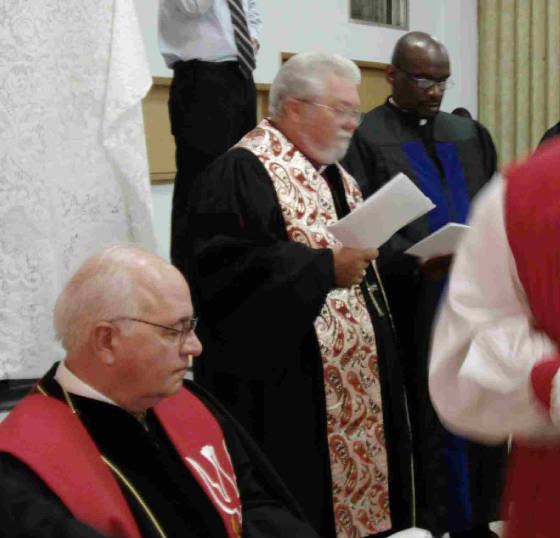 Bishops, ordained 14 ministers, graduated 28 students... Bishops Patterson & Long with Dr. Barkman
Dr. Carl Mason is ready to leave for Ivory Coast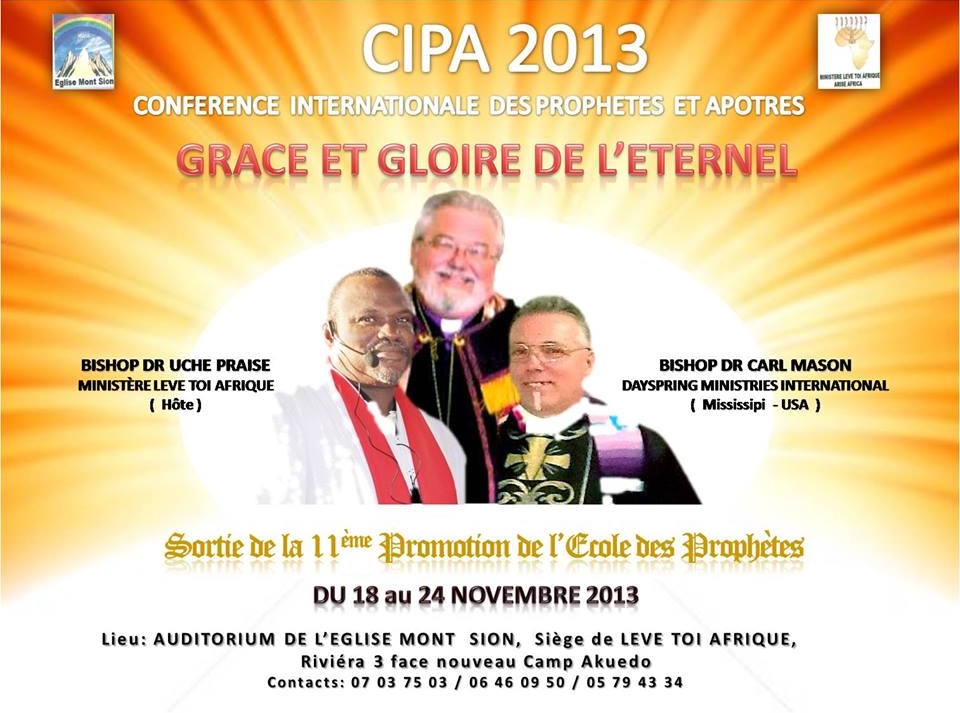 to open a new extension for Dayspring Christian University
Dr. Shawn Williams is ready to go to Benin City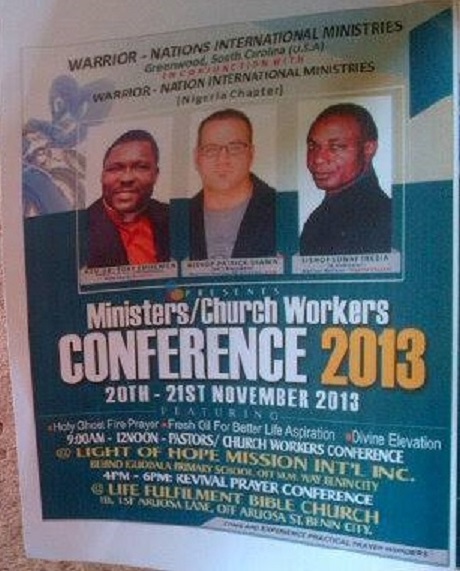 Nigeria for special meetings... He is a part of the DMG .. Dr.Iredia is head of a DCU Extension
Dr. Gary Barkman prays for Bishop Judith Houts. She has accepted an appointment to lead our women's group, attaching it to her group.
The Pictures above show us laying hands on Bishop Houts to confirm her appointment with the lady Ministers and wives. ... The other pic is an older one showing our Conference Banner which we seldom use any longer.
In our Conference just past we see our response to the preaching of the Cross... I am sure that you saw the more "pentecostal" changes in our worship.... Click on the picture to see our Conference and three graduations of DCU schools
Click here to go to 2013 Conference and graduation
8 Ministers ordained, 3 Bishops, app 190 graduated from 3 teaching centers of DCU (Click)
Bishop Judith Houts and her husband went recently to Kenya to graduate their school and do some preaching and teaching. Here are some pics of that time there
CLICK ON THE SMILE PICTURE