Dayspring Ministries International and the Evangelical Christian Church announce two new leaders to join the ranks of leadership in the DMI & ECC.
Rev.s Jim and Rebekkah have accepted the position as a couple of Regional Superintendent of Minnesota. They take office immediately. Jim and Rebekkah are both "Verified" members of the DMI ECC.
The Rev.s Shrimplin were ordained recently in the Archbishop's home. Please see the pictures attached.... After consideration of their qualities it was felt that they would make a good team for the northern midwest part of our country. Jim and Rebekkah we welcome you.
Dr. Barkman is in discussion with other persons who may soon be announced as new leaders with the DMI ECC.
Rev.s Jim and Rebekkah Shriplin with Dr. Barkman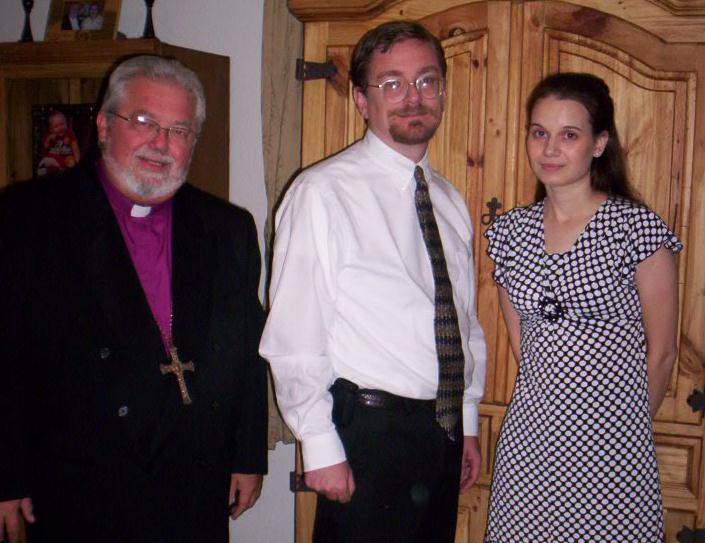 The Shrimplins have accepted the two positions of Regional Superintendent in Minnesota.
Rev. Cynthia Mesa has accepted the position of National Women Minister's Director for the ECC Dayspring. We will be sharing more about her and this ministry soon. This is the first time in over a year that this position has been filled. Rev. Mesa will be appointed as a Provincial Superintendent as she begins the duties of this position.
Rev. Cynthis Mesa has accepted the position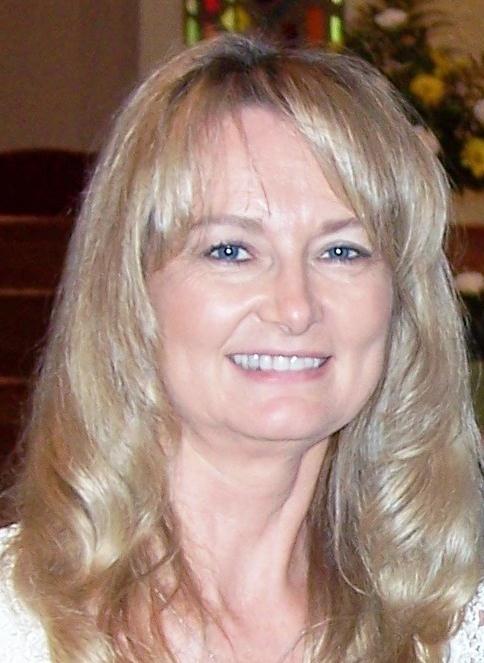 of National Women Minister's Director
Rev. Goodluck Mezie and Dr. Barkman are pictured here when Rev. Mezie visited in the home of Dr. Gary and Dwana Barkman... Rev. Mezie is in the United States visiting family. He was recently ordained into the DMI family under Bishop Chike Elendu of Portharcourt, River State, Nigeria. Pictures show Dr. Barkman handing Rev. Mezie his credentials.
Rev. Mezie hopes to soon establish a DMI Ministry On the west coast of Africa. While in the United States we may be working Brother Mezie in other ministry related ventures.
Dr. Barkman handing the ordination certificate to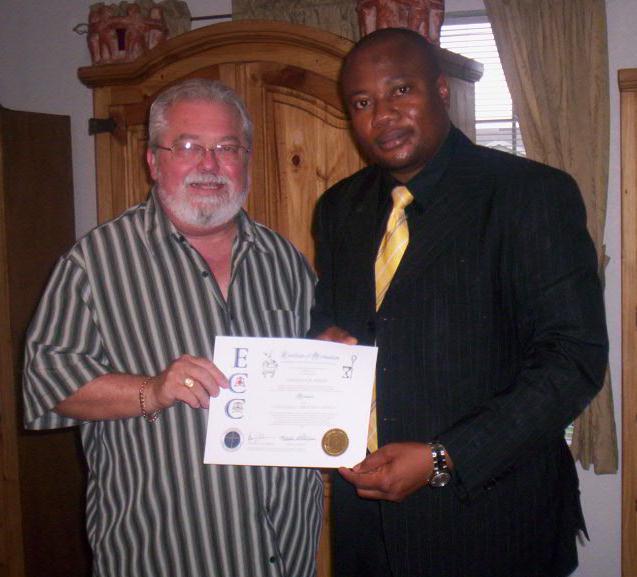 Rev. Goodluck Mezie
Dr. Barkman with the Brother and his Wife