Shown below are some of the pics from the ordination in Southern California, December 4, 2004
The Candidates for Ordination are Listed Here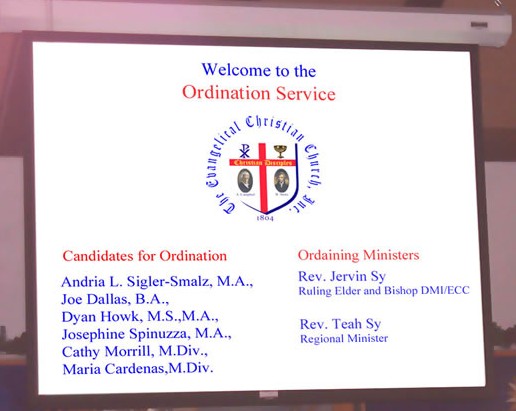 Rev. Teah Sy welcoming Candidates and Guests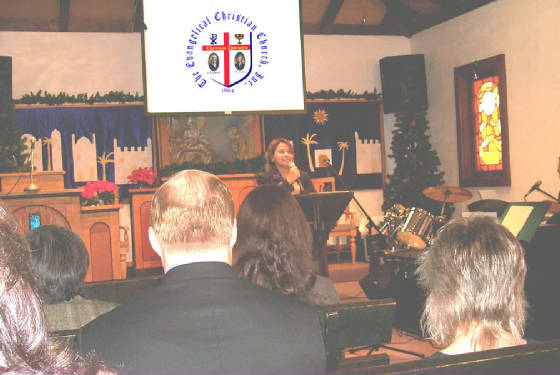 Rev. Sy is the Western Region's Regional Presiding Pastor
Rev. Teah Sy prepares to lead
the congregation in Praise & Worship
Bishop Jervin Sy explains the importance of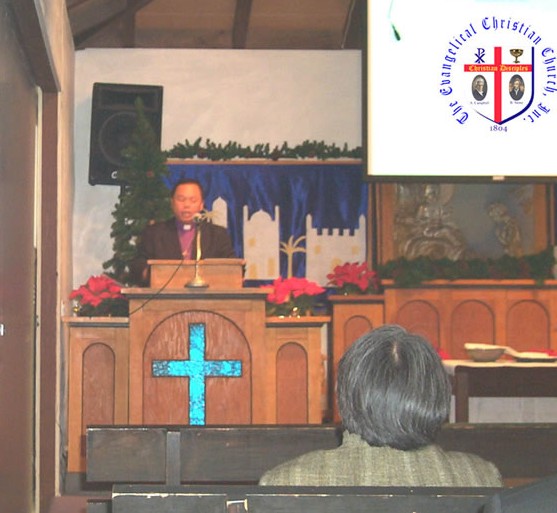 Ordination with the laying on of hands.
Rev.s Jervin & Teah Sy read the Scripture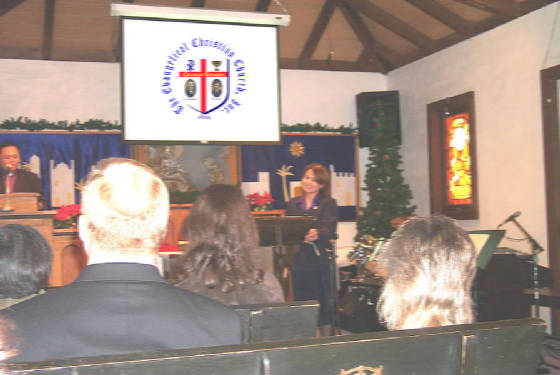 Bishop Jervin Sy is Examining the Candidates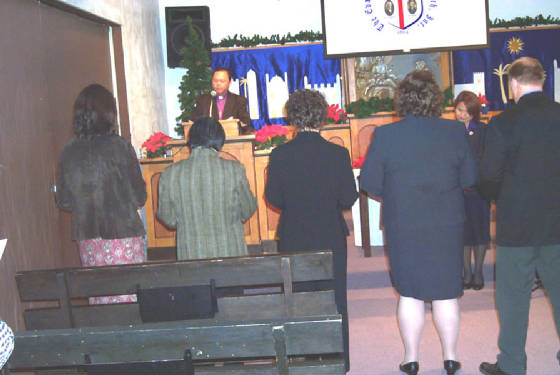 Bishop Sy is a Ruling Elder & Bishop of Dayspring, ECC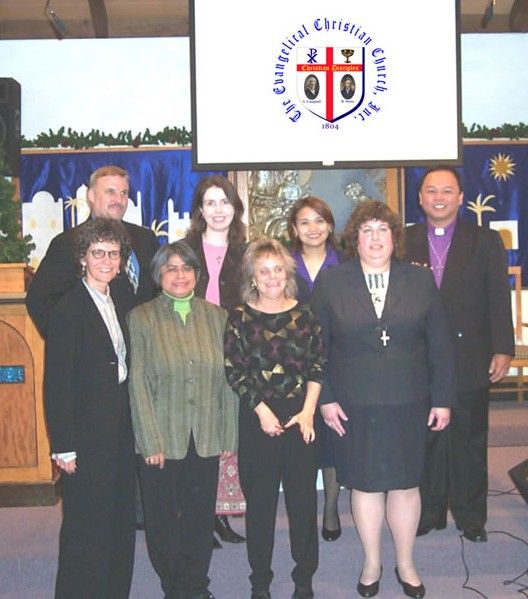 Congratulations to our newly ordained ministers! From top left are Rev. Joe Dallas, Rev. Cathy Morril with our ordaining ministers Rev. Teah Sy and Bishop Jervin Sy. From Left buttom are Rev. Dyan Howk, Rev. Maria Cardenas, Rev. Andria Sigler Smalz, and Rev. Josephine Spinuzza.