August 6, 2004 was the date of this ordination service. DMI ordained Rev. Janice Kilgore who is from a small city south of Dallas, Texas. LHP received an Elder in the Faith into their fellowship, Rev. Kenneth Clowers...
The First pic is of Rev. Kilgore with Dr. George Burriss, a friend, with Archbishop Barkman. The second pic is with Ruling Elder & Bishop, Dr. Leo Dale "Ben" Hurr. Dr. Hurr is one of Dayspring's Board members and his name appears with Dr. Barkman's on many certificates...
Rev. Kilgore then Led the congregation in worship and ministered in Song... Then you will see Dr. Barkman giving Janice the charge and a Word just before laying hands on her...
Brother Clowers then gives a word to the new ordinand... Sister Janice then preached her first sermon as a Dayspring Minister..... And as always with Dayspring, ECC & AECC ordinations we celebrate the Lord's Supper after the ordination service.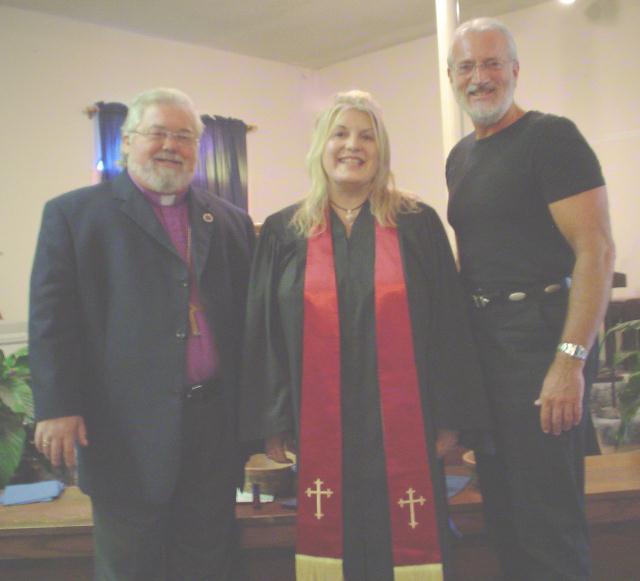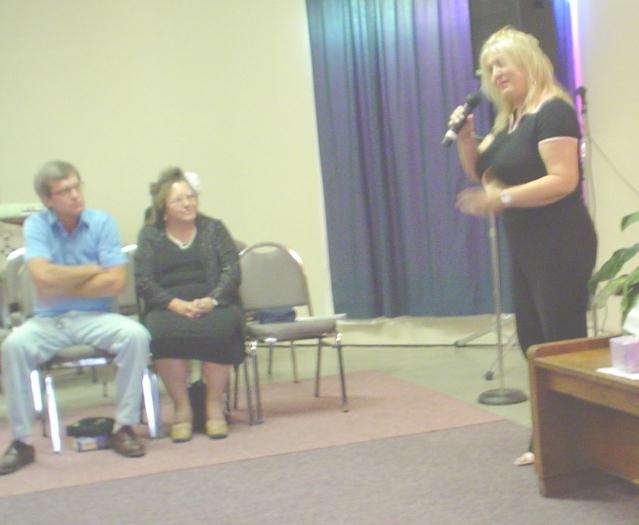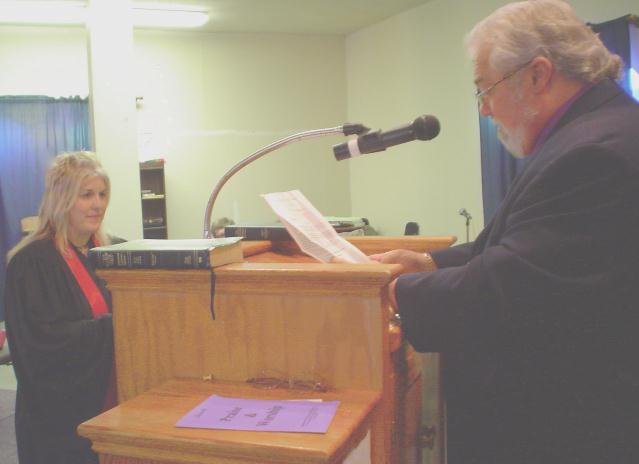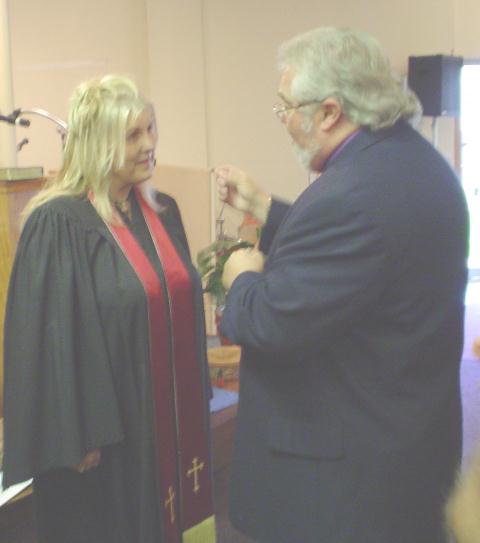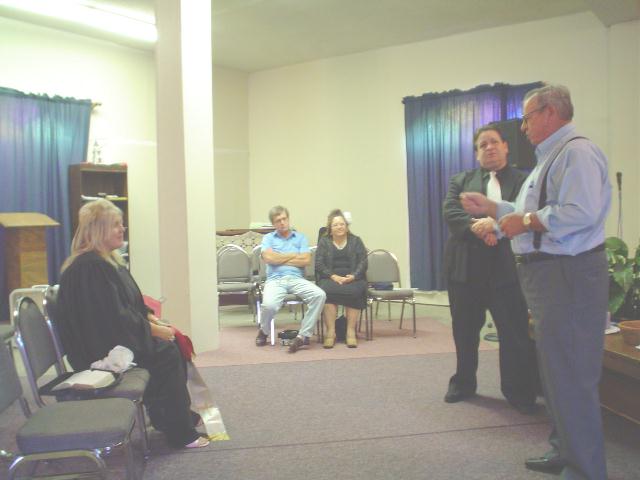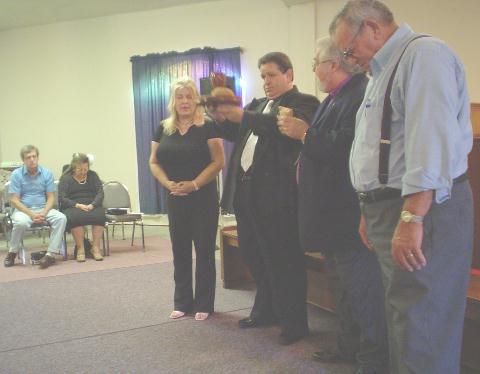 Sunday, August 1, 2004 your Archbishop and First Lady spent the day in Dallas Texas with one of our new Ministers... She will be ordained Saturday, August 7th, 04... On Sunday we attended First UMC, Dallas with Rev. Janice Kilgore... She is on the group email.. write to her and find out more about her....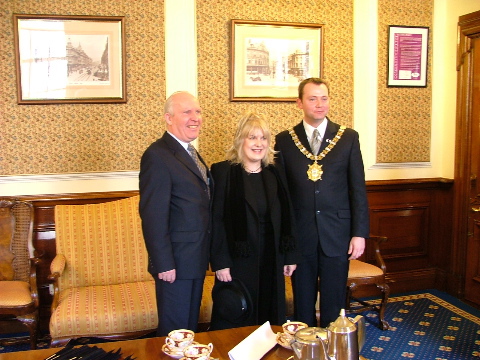 This first pic is of Rev. Janice Kilgore in March with
the Lord Mayor of Belfast, Northern Ireland and his predecessor.
The pic below is Rev. Kilgore with Dr. Barkman, our Bishop.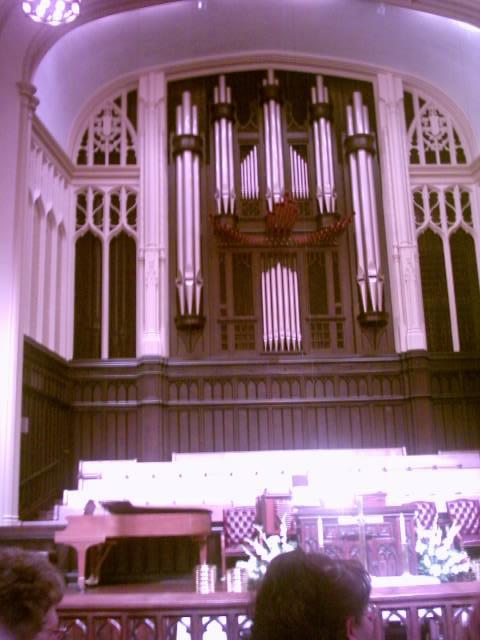 Here are shots of the front and back of First UMC in Dallas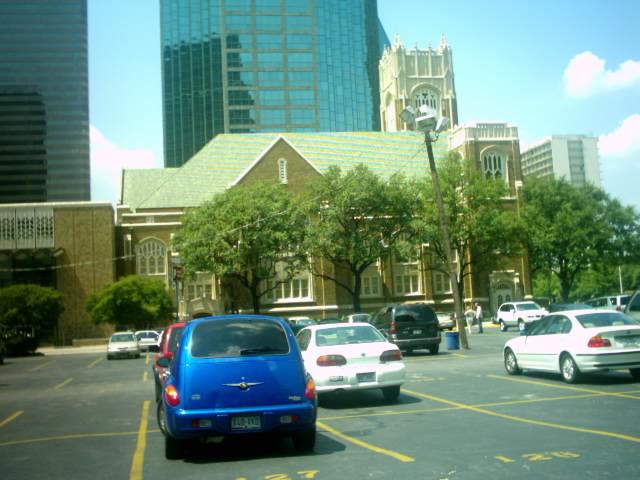 And of course the outside view
And on the way home we couldn't resist taking a pic of the Lone Star flag