Dr. Barkman making last minute notes
before church begins
We worship our Lord in the fullness of the
Spirit, we hope God touches every person
Some of our first members pose
after our worship service
Statement of Faith for Dayspring Community Church
We Believe...
...there is one God eternally existing and manifesting Himself to us in three persons -- Father, Son and Holy Spirit.
...Jesus Christ is true God and true man. He was conceived by the Holy Spirit and born of the Virgin Mary. He died upon the cross, the Just for the unjust, as a substitutionary sacrifice, and all who believe in Him are justified on the grounds of His shed blood. He arose from the dead according to the scriptures. He is now at the right hand of the Majesty on high as our great High Priest.
...the Holy Spirit is a divine person, sent to indwell, guide, teach and empower the believer, and convince the world of sin, of righteousness and of judgment.
...the Old and New Testaments, inerrant as originally given, were inspired by God and are a complete revelation of His will for the salvation of humankind. They constitute the divine and only rule of Christian faith and practice.
...humankind was originally created in the image and likeness of God; falling through disobedience, incurring thereby both physical and spiritual death. All persons are born with a sinful nature, are separated from the life of God, and can be saved only though the atoning work of the Lord Jesus Christ.
...salvation has been provided through Jesus Christ for all persons; and those who repent and believe on Him are born again of the Holy Spirit, receive the gift of eternal life and become the children of God.
...the church consists of all those who believe on the Lord Jesus Christ, are redeemed through His blood and are born again of the Holy Spirit. Christ is the head of the body, the church, which has been commissioned by Him to go into all the world as a witness, preaching the gospel to all nations.
...the local church is a body of believers in Christ who are joined together for the worship of God, for prayer, fellowship, the proclamation of the gospel, and the observance of the ordinances of baptism and the Lord's Supper.
...there shall be a bodily resurrection of the Just and of the unjust; for the former, a resurrection unto life; for the latter, a resurrection unto judgment.
...the second coming of Jesus Christ is imminent and will be personal, and visible. This is the believers blessed hope and is a vital truth which is an incentive to holy living and faithful service.

As The Spirit moves many are touched
when they open their heart to receive God's best
Some are especially touched as they find quiet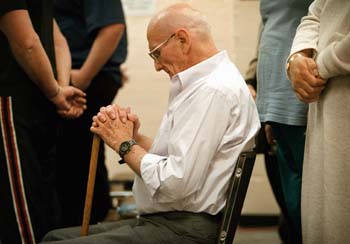 in the midst of a praising people
Dayspring Seeks to offer God's People an avenue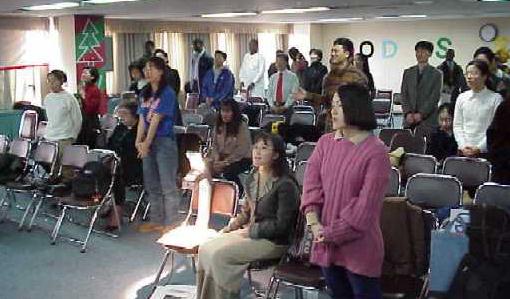 through praise to enter the throneroom and touch God
About Dayspring Community Church
Thank you for inquiring about DaySpring Community Church - A Spirit filled Christian Church in Granbury, Texas. We are an independent fellowship of Christians brought together by our mutual faith in Jesus Christ and our love for one another.

As an autonomous church, we are not limited by any denomination, not governed by any external authority, and obligated only to the Father, Son, and Holy Spirit. We are accountable to God for what we believe, teach, and practice, and we take that responsibility seriously.

We enjoy fellowship ties with Churches of Christ and Christian Churches with which we have common roots in the Restoration Movement of the 18th and 19th centuries. We also enjoy fellowship ties with churches of the Wesleyan movement, best represented in branches of Methodism. And due to our evangelical nature we fellowship with Pentecostal and Charismatic churches as well.
The original emphasis of the Restoration and Wesleyan Movement was the unity of all believers. However, as time passed divisive issues have separated these churches. Dayspring Community Church seriously seeks to restore the unity plea for which our Lord Jesus so earnest prayed in John 17. To this end, we extend the hand of fellowship to all believers who are willing to lay denominational creeds aside, and seek only the guidance of God's word.

We respect the freedom of opinion of individual Christians, recognizing that there will be honest differences regarding various issues confronting the church. Such opinions are welcome and commonly voiced, but the true spirit of this church refuses to bind human opinion as creed.

When we come together it is important to us that our worship and praise be pleasing to God. Our second consideration is that worship benefit the worshiper. We seek to inspire, instruct, encourage, and admonish every participant.

To these ends, worship at Dayspring Church is designed to include everyone; member and visitor, young and old, women and men. Our singing includes the entire congregation so that all may lift their voices in praise. Scripture is commonly read in some unison or responsive form so that everyone may repeat the words of God from their own hearts.

Communion is celebrated weekly as it was in the New Testament church. It is open to all on the basis of faith in Christ and personal examination of one's heart. (1 Corinthians 11:23-28)

Prayers are extended which voice our concerns for family and friends as well as our expressions of joy and thanksgiving for God's goodness.

Our worship is Clergy and member led since we believe that the whole church is a "royal priesthood." (1 Peter 2:9)

We invite you to visit and join us in heartfelt worship, and when you do we encourage your full participation in the worship experience.

We encourage you to promote the unity among Christians for which our Lord prayed, and when you do the joy of Christ will renew your spirit.
DAYSPRING VISION
WELCOMING We will reach out to, welcome, and freely disciple all people regardless of race, ethnicity, or status.
CARING We will be a spiritually awakened, care-giving church, full of Spirit-filled believers accountable for and to each other, and eager for the return of Jesus Christ.
HEALING We will be a safe, loving place where the brokenhearted and hurting can receive healing and restoration in soul, spirit, mind, and body.
SERVING We will develop relevant, empathetic, servant ministries that address the specific needs of our members and neighborhood community.
MOBILIZING We will take our experience from the sanctuary into our homes and into our neighborhoods.
MANIFESTING We will welcome and encourage the manifestation of signs and wonders consistent with the New Testament experience, devoting ourselves to prayer and encouraging Spirit-filled worship.
PARTNERING We will partner with assemblies, fellowships, churches of denominations and associations in the area or anywhere in the world through the world wide web, uniting our individual resources.
CHRIST-CENTERED We will ensure that all of our ministry, worship, and evangelism activities are always thoroughly biblical and Christ-centered, never compromising the full-Gospel message.
During times of revival MANY
receive from the Lord
We hope all will allow the Spirit of God and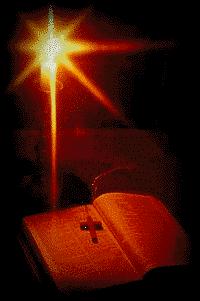 the Word of God to fill our heart and being
CHANGING DEVOTIONAL
Seize the Day
Read Esther 1:1 through 2:18; Song of Solomon 6:410; Revelation 19:1121; Acts 27:112; 3 John 18
The flames licked the sky. Timbers cracked. Huge sections of the roof had collapsed. A dozen people were still trapped in the building. The young firefighter steeled herself, knowing that running into that burning structure could be her last action on this earth. But this was why she was here. She charged into the building and never looked back.
Paul, caught in a horrific storm at sea, saw looming danger, yet refused to forsake his companions. Instead, he warned them.
Men, I can see that our voyage is going to be disastrous and bring great loss to ship and cargo, and to our own lives also (Acts 27:10).
Paul wasnt afraid to seize the day when he had a chance to demonstrate the attitude of Christ. Later in their journey, Paul offered the others a message of hope (verses 2125).
As Christians, we may find ourselves in situations which, while not necessarily physically dangerous, could bring unpleasant consequences. Being open about our faith may earn us ridicule. But spreading the gospelhelping to change lives for eternityis why we are here. Know what Paul knew: danger and discomfort here on earth are small prices to pay to help bring new believers into the kingdom.
Prayer Suggestion: Ask God to give you courage to share Christ, even if it means risking negative consequences.
Quicklook: Acts 27:112
Pray for those who lead Christ's people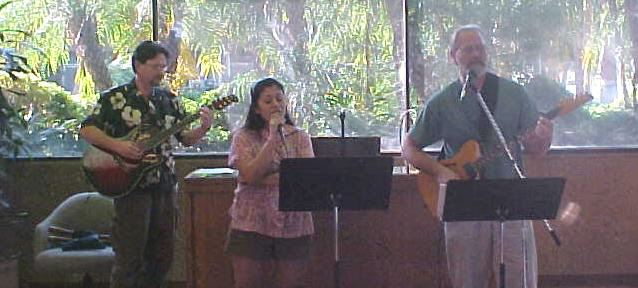 to be open to what HE gives.
As God's spirit moves in the praise time

you will seem to be in the presence of Almighty God