Coat of Arms of Archbishop Gary W. Barkman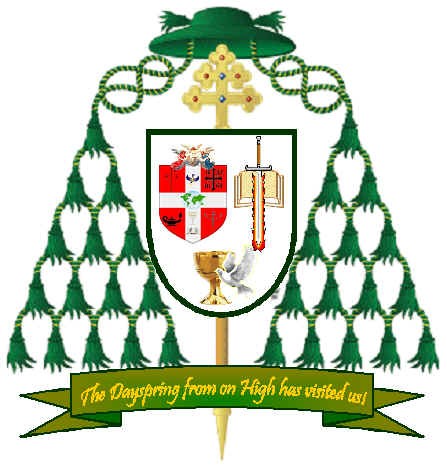 Archbishop of the Jurisdiction of Churches known as Dayspring Ministries International
Dr. Gary Barkman was Consecrated in a special service in West Monroe, Louisiana. At this consecration he was also appointed as an Archbishop of Jurisdiction of churches and ministries called Dayspring Ministries International. He was Consecrated by Archbishop William Harrison, the Archbishop of the African Christian Orthodix Church. The Lines of Apostolic Succession were extended to Bishop Barkman through Bishop Harrison. The ACOC and Dayspring are Protestant, Charismatic / Pentecostal Bodies. They are now however recognized by several "old catholic" movements, various Anglican and Episcopal bodies. There are also Church traditions in Europe, Asia, Africa, The Holy Land, and the Pacific Islands that now recognize Dayspring Ministries International.
The African Christian Orthodox Church and Dayspring Ministries International are in sister fellowship via an "Agreement of Intercommunion." This will cause Dayspring Ministries International to be recognized by the Anglican Orthodox Church; Pentecostal Churches of Christ; Church of God in Christ; Full Gospel Baptist Church Fellowship; Ministers of Christ International; The Joint College of African-American Pentecostal Bishops. As one can see, we have now a diverse background from which to call upon with this Agreement of Intercommunion.
Sister Calandra B. Harrison, The First Lady of the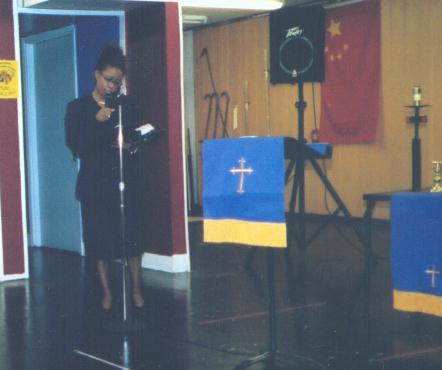 ACOC Sings with Bishop Harrison (not pictured) during the Consecration of Dr. Barkman
Archbishop William Harrison, Head of the ACOC and
many other institutions gives the proclamation for Dr. Barkman's consecration
Bishop Harrison Prays for Bishop Barkman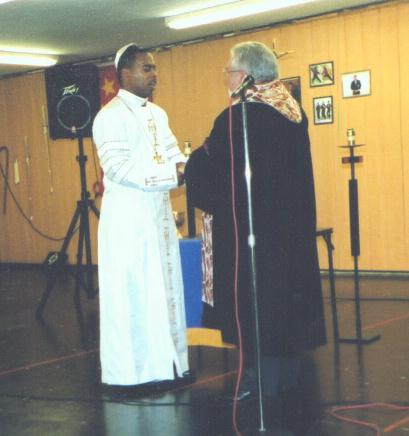 Introducing The Most Reverend Gary W. Barkman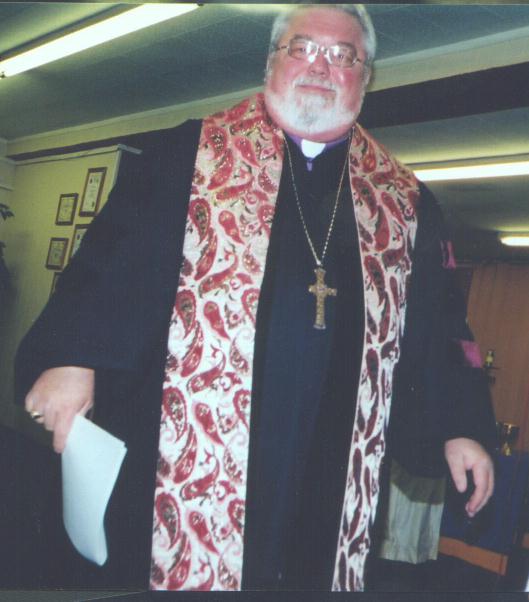 Archbishop over the Jurisdiction of churches called Dayspring Ministries International
The Green Coat of Arms designates the office of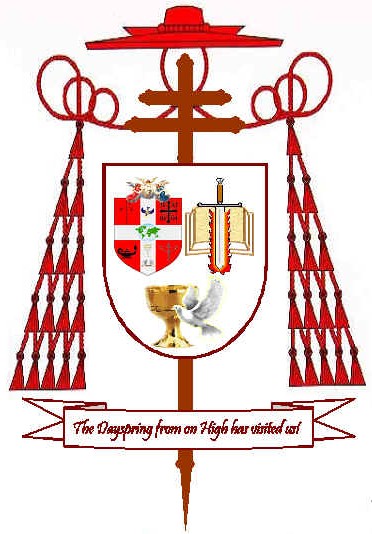 Archbishop; the Red Coat of Arms designates Dr. Barkmans position of Presiding Bishop over Dayspring
Dr. Barkman has chosen to design a unique Coat of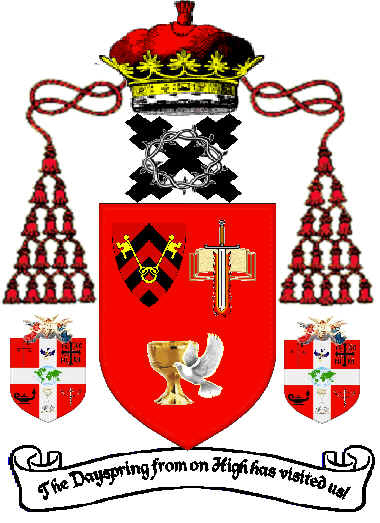 Arms that is different than most. Click here to find out more about this unique Coat Of Arms
Click here to find out more about the Archbishop's Coat of Arms. Click the back arrow to return to this page.