There were two Dayspring meetings in Arkansas In the very early days of DMI
On this page you will find pictures of the very first Dayspring meeting, March 2, 2003. God moved by HIS Spirit in the worship service. Two of our Regional Pastors / Superintendents were Consecrated and Ordained. We also Ordained several Evangelists, and a Deacon.
In May of 2003 the second Dayspring meeting was held. Dr. Barkman and family was invited back to Arkansas for special services to consecrate and Ordain some ministers.... Here also are some of the pictures of the services.....
The First Arkansas Meeting
Dr. Barkman looks at a certificate with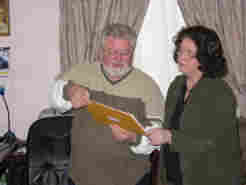 Pastor Amy Barkman (No relation)
Dr. Barkman delivers the
Ordination Message and Exhorts the Candidates
Dr. Barkman prepares for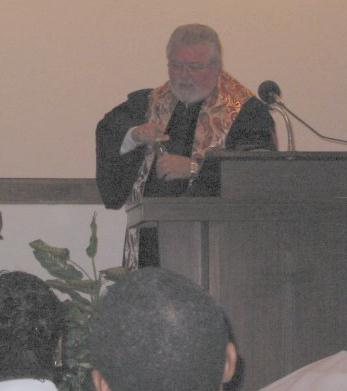 The Service of Ordination
Dr. Barkman ordains a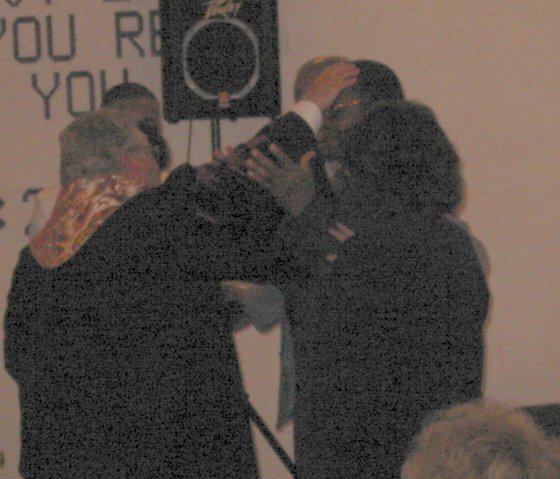 Regional Pastor / Superintendent
Dr. Barkman ordaining an Evangelist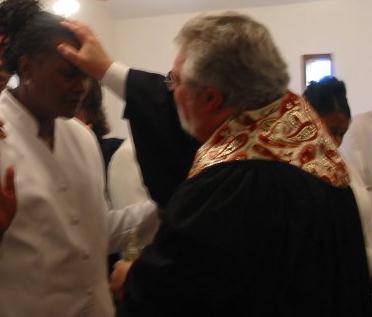 in the first Arkansas meeting.
The Second Arkansas Meeting
The Pastor is exhorting the congregation...or is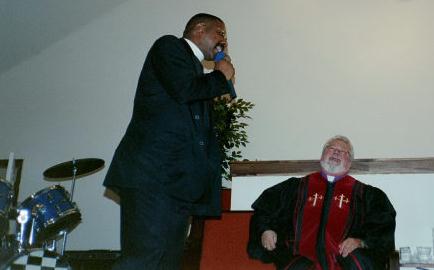 he telling a joke... Is Dr. Barkman laughing???
The Church Choir sings a special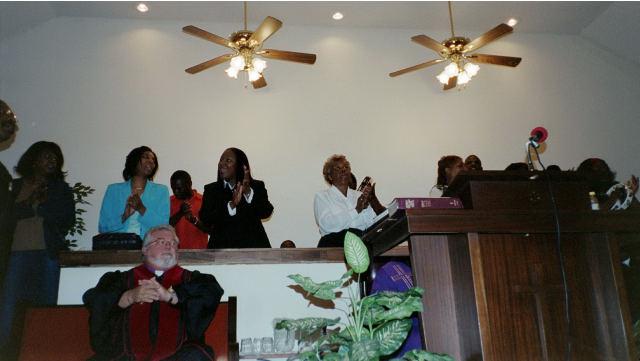 God moves by His Spirit in the service
Now this is Worship.. In HIS Presence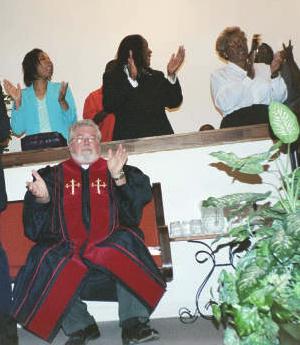 Is the Bishop tapping his foot????
Bishop Gary Barkman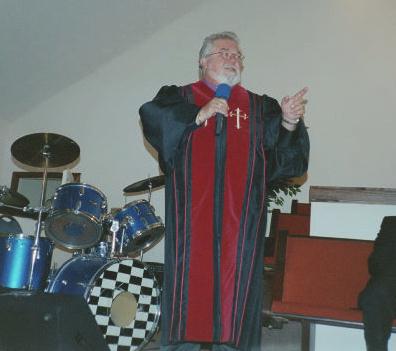 Is the keynote speaker
Dr. Barkman Preaching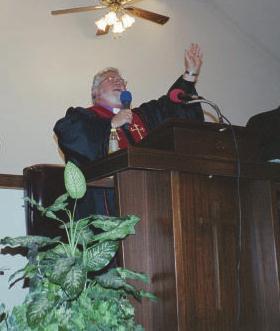 Praise The Lord