On this page you will find pictures of our very first Conference, March 2, 2003. God moved by HIS Spirit in the worship service. One of our Executive Presiding Bishops was Consecrated and Ordained. Three of our Regional Presiding Pastors / Superintendents were Consecrated and Ordained. We also Consecrated a District Superintendent, several Evangelists, and a Deacon.
Plan now for the 2004 Conference. It will last three Days. The date is the last weekend in June, June 26, 27, 28 2004. You have 15 months to put back money for the trip. We look forward to seeing many of you in Memphis next year. The Conference will be held at our first Church conscrated into the AECC. It will be held either at the church... or hosted by the church at a conference center in Memphis
Bishop Barkman looks at a Certificate with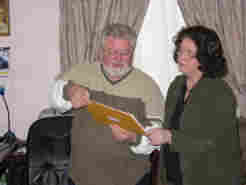 Pastor Amy Barkman (no relation)
Dr. Mba, Sister parnell, Elder Parnell,
Bishop Barkman, First Lady Dwana Barkman
Bishop Barkman Speakin to the Congregation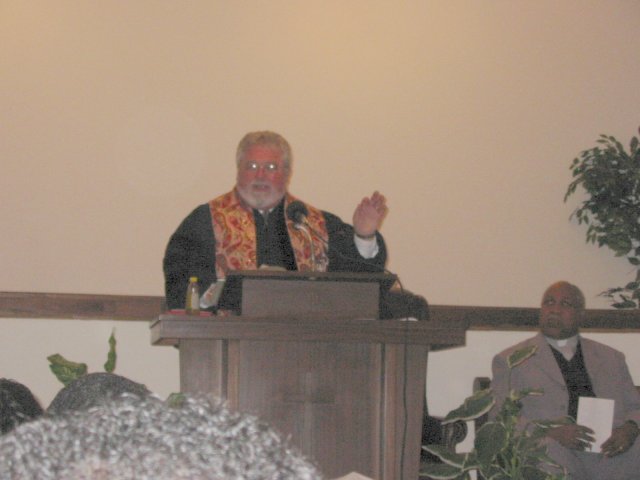 The long awaited service of consecration begins....
Elder Parnell, Pastor of the Church is ordained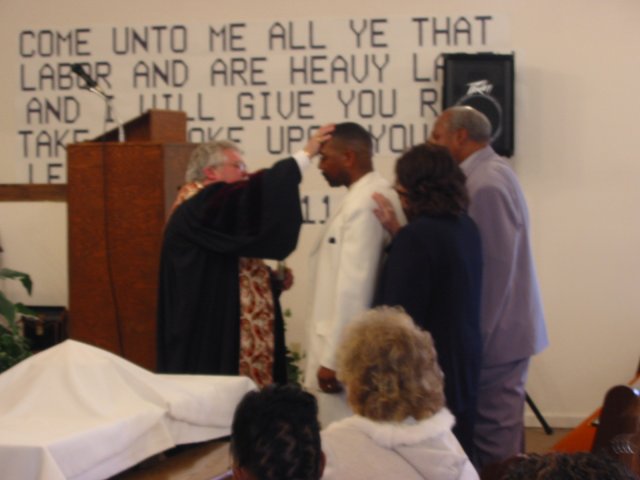 and Consecrated as a District Superintendent by our Bishops and Regional Superintendents
As the new Superintendents watch, Bishop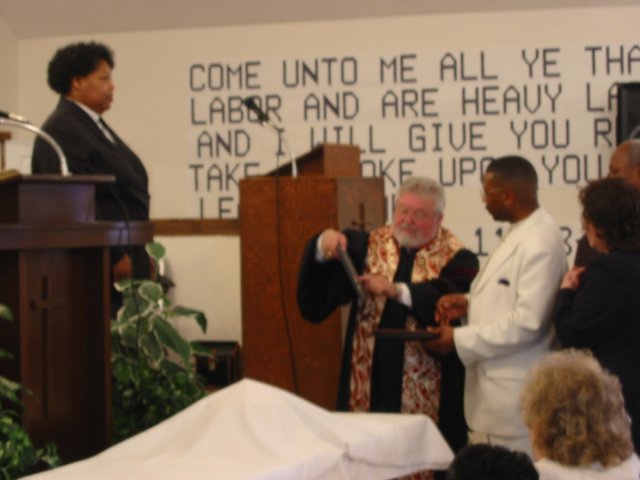 Barkman Explaines to Elder Kenneth Parnell that his church is the first Evangelical Community Church
Bishop Barkman with help from the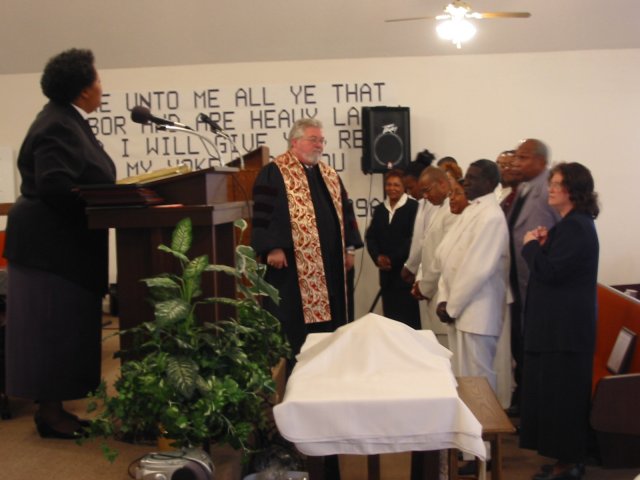 Regional Superintendents prepare to ordain the Evangelists and a Deacon
Part of the Evangelists that were Ordained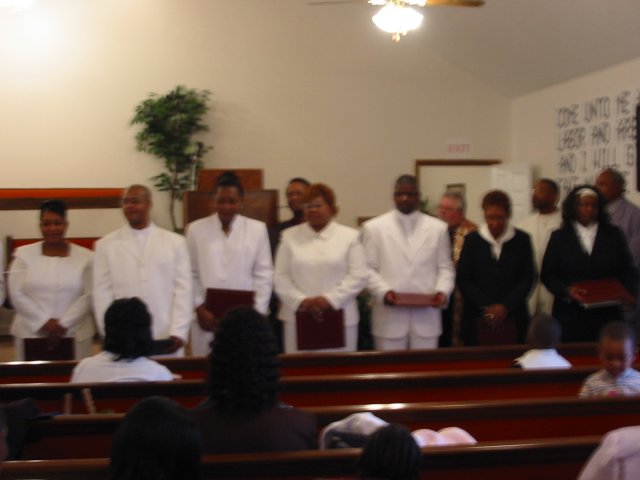 More of the Evangelists that were Ordained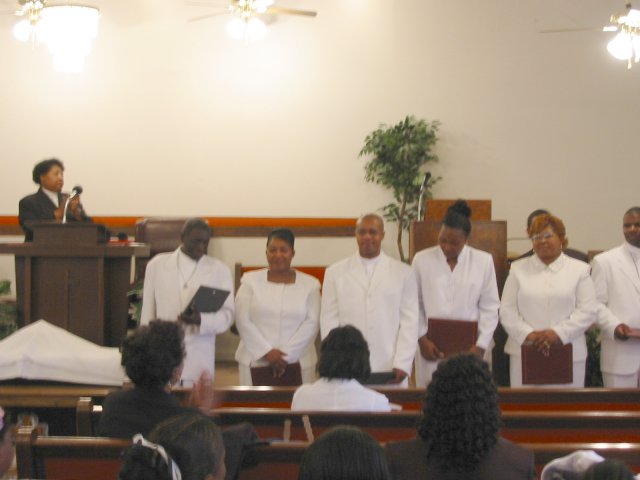 Bishop King exhorts all to be busy in the Lord's Work.
Evangelist Loretta Parnell, wife of Elder Kenneth
Parnell received an honorary Bachelor of Arts degree from the Christian Ministry Institute of Texas